JCAB has introduced the New Flight Inspection Aircraft 15 October in 2015.
JCAB has received three new flight inspection aircraft at the Chubu Centrair Airport on 15 October in 2015. The new aircraft, Cessna Aircraft Company 525C called CJ4 (Citation Jet 4), were delivered by Kanematsu Corporation.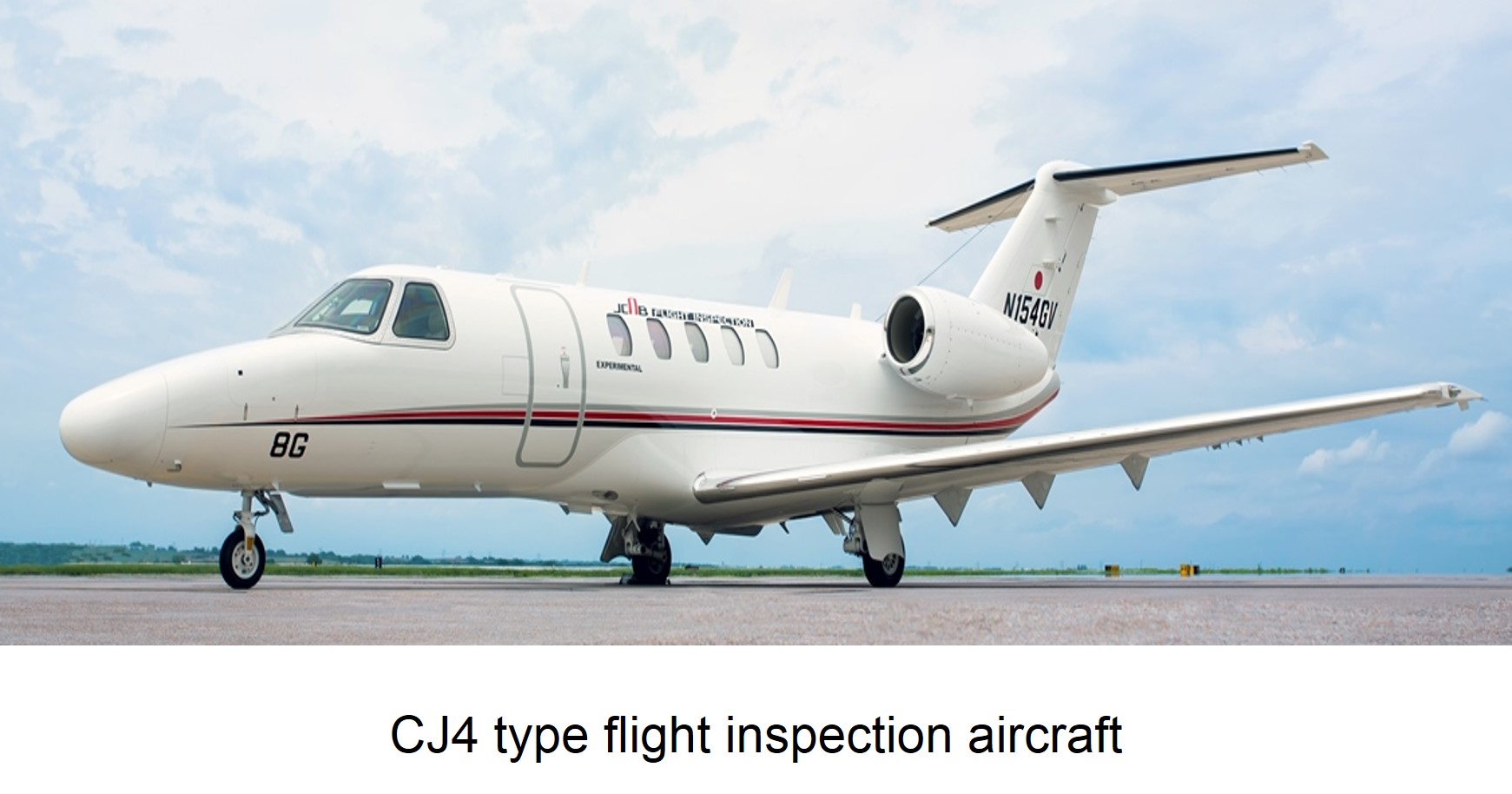 Previous to delivery of those aircraft, the commemoration took place in the hanger of Flight Inspection Center. The representative of Kanematsu Corp. handed the delivery certificate to Director of Air Navigation Service Department, Hitoshi Ishizaki in the following delivery ceremony. CJ4 is small size business jet aircraft but can carry out all categories of flight inspection from high altitude to low altitude as the following specification.



Those aircraft are also equipped with the latest AFIS (Automatic Flight Inspection System) produced
by Norwegian Special Mission Company engaged for all kinds of Flight Inspection and Flight Validation.
The new AFIS is very compact compared with the conventional system, but it performs all of the function required for flight inspection. Thanks to such downsizing of onboard equipment, smaller aircraft can be selected, and consequently, it is expected to cut down the costs for fuel and maintenance more effectively than ever.
In addition to conventional items, the new AFIS has the powerful capability of inspection for next generation navigation and surveillance, such as WAM and GBAS. Therefore the new aircraft equipped with such cutting-edge system are omnipotent for the flight inspection of new technology.
Flight Inspection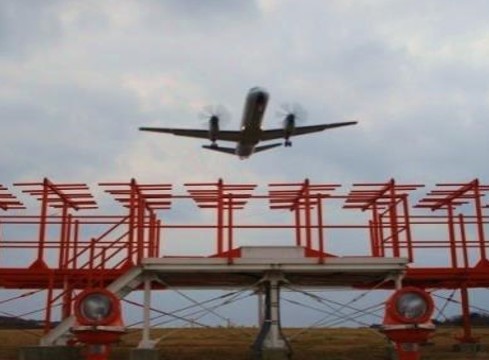 Flight Inspection is the testing activities conducted to confirm the required performance of air
navigation facilities, such as ILS, VOR, DME and the air traffic control facilities such as RADAR, Communication equipment by using the flight inspection aircraft in actual.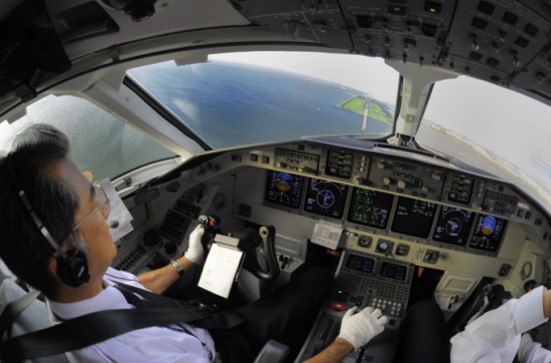 Flight Validation
Flight validation is as it were the evaluation activities using not only the flight inspection aircraft, but also the flight
simulator and the special navigation database. The purpose of flight validation is to confirm the safety and the
validity of all the flight procedures and airways for the instrument flight. Before actual flight, the pre-flight
validation, consisted of many steps, such as flight procedure design, database validation, and simulator validation
should be conducted. After completion of those items, the actual flight would be conducted for the obstacle assessment and evaluation of flyability.
Flight Inspection Center
The introduced new aircraft belong to the Flight Inspection Center (FIC), located in north side of
Chubu Centrair Airport. FIC operates and manages its strong line-up consists of three new CJ4,
and pre-existing two SAAB-2000 and one DHC-8-300.
Here as the base, the winged-measuring instruments are dispatched for the flight inspection and
flight validation to whole sky of Japan today.