Minister Ohta visited Mongolia and Korea from April 26 to 30, and discussed issues such as infrastructure development and promotion of tourism as well as talking about policies with various leaders.
During his visit to Mongolia, Minister Ohta enhanced cooperation in the development of infrastructure for transport and cities and the promotion of tourism. He also signed Memorandums of Cooperation with the Minister for Roads and Transportation and the Minister for Construction and Urban Development. In addition, along with related Japanese companies, the Minister participated in a meeting with Mongolian counterparts concerning the management contract for New Ulaanbaatar International Airport.
Minister Ohta made steady progress in the partnership with Korea such as making an agreement to start preparation of an action plan to promote the flow of tourists between the two countries.
Meeting with Mr. Altankhuyag, Prime Minister of Mongolia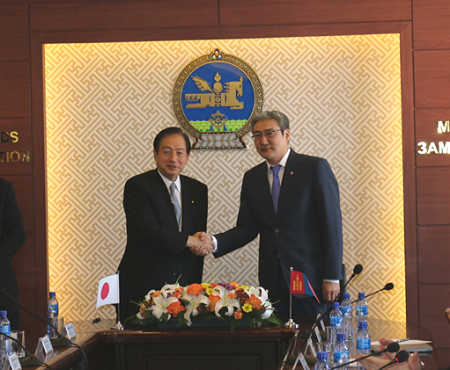 Signing Memorandum of Cooperation with Mr. Gansukh, Minister for Roads and Transportation of Mongolia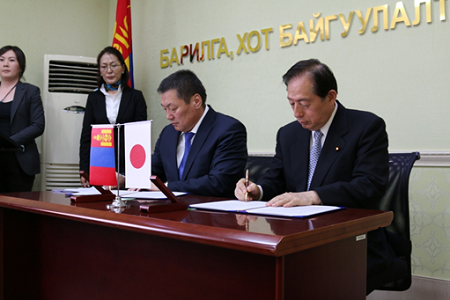 Signing Memorandum of Cooperation with Mr. Bayarsaikhan, Minister for Construction and Urban Development of Mongolia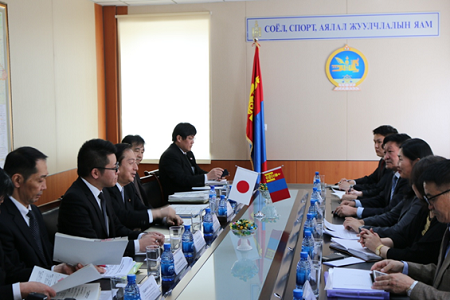 Meeting with Ms. Oyungerel, Minister for Culture, Sports and Tourism of Mongolia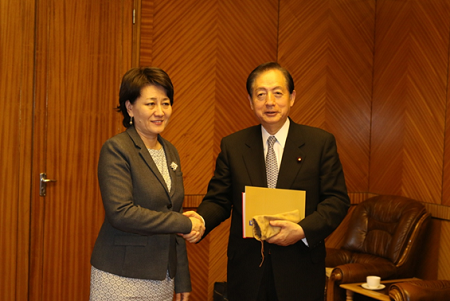 Meeting with Dr. Oyun, Minister for Environment and Green Development of Mongolia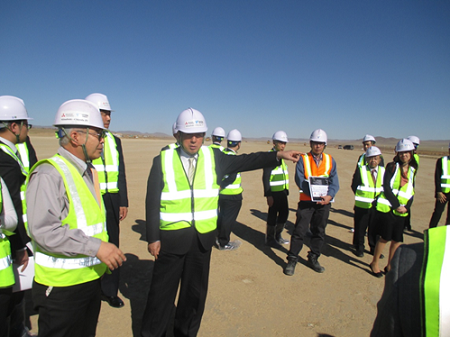 Site visit of New Ulaanbataar International Airport construction project, Mongolia
Meeting with Dr. Yoo Jinryong, Minister of Culture, Sports and Tourism of Korea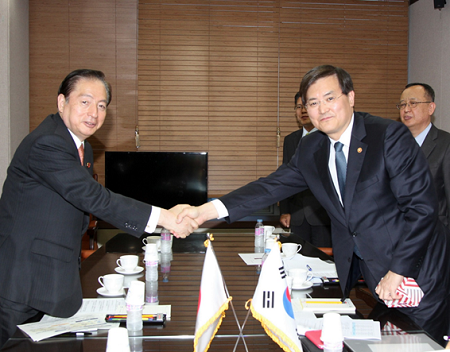 Meeting with Dr. Suh Seoung-hwan, Minister of Land, Infrastructure and Transport of Korea