Main content starts here.
Port of Oarai (Ibaraki Port,Oarai District)
(area:KANTO/IBARAKI)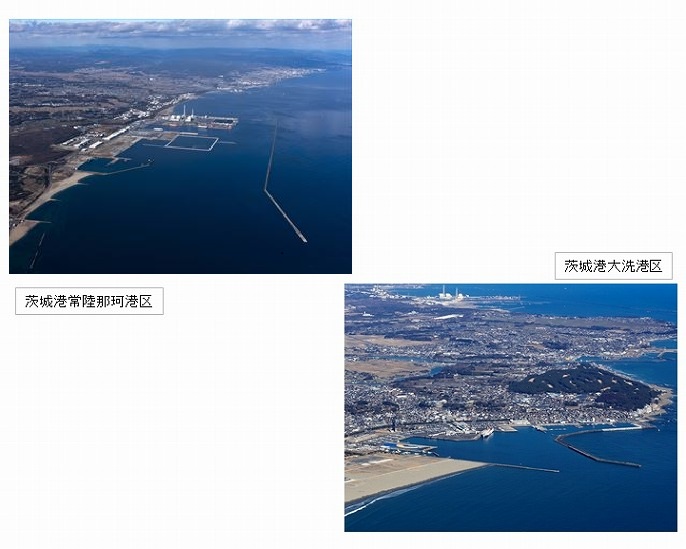 Since the first car ferry arrived in March 1985, the Port of Ibaraki in the Oarai District has continued to develop into a car ferry base that connects the Tokyo metropolitan region and Hokkaido with 12 ferries a week. A new passenger terminal and footbridge were completed in October 1994, and the port now bustles thanks to its superior functionality, amenity, and convenience.
*The 4th wharf where large passenger vessels can dock was completed in October 1995, increasing its functionality as a marine-related recreation base.
*All Kita-Kanto Expressway lanes have opened, dramatically improving access to tourist spots in the northern Kanto region.
*Overview of the facility (4th wharf): The pier is 240m long (260m planned) and the water is 8m deep (9m planned).
Port Area Tourist Information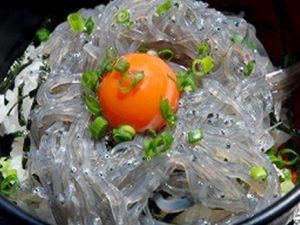 Raw Shirasu-don
This rice bowl is filled to the brim with the freshest raw shirasu (young sardines) caught offshore in...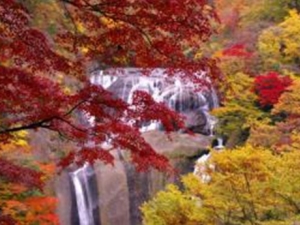 Aqua World (Ibaraki Prefectural Oarai Aquarium)
Boasting Japan's largest number of sharks in captivity, Aqua World is home to some 68,000 of the world's sea creatures from 580 species...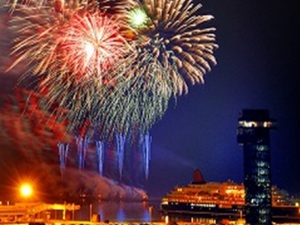 Oarai Marine Fireworks
Fireworks crafted by artisans who have received Prime Minister's Award, colour the summer night sky during this event at...
Port Information
This is linked to a map in an external website. You can view port area information through its zoom feature.