Main content starts here.
Sasebo Port
(area:KYUSHU/NAGASAKI)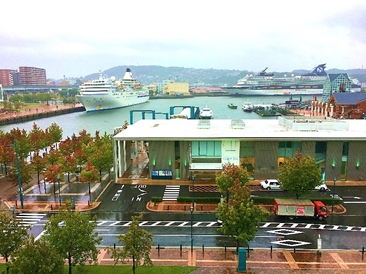 The port of Sasebo is easily accessible with the public transportation such as a JR station, the Bus Center and the Express way.
As the airport is also situated in the vicinity, you can enjoy not only sightseeing and staying, but also "Fly & cruise" and "Rail and Cruise".
The port of Sasebo is very convenient for visitors.
○ "Only I hour -drive"to the nearest airport(Sasebo Minato IC to Nagasaki Airport via express way)
○ "within walking distance"to JR Sasebo Station (capital station)(5 min. walk from Miura Berth)
○ "within 30 min. by car"to main sightseeing spots in city, "within walking distance"to the downtown
○ "within 1 hour by car"to vicinal sightseeing spots including Hirado, Takeo and Ureshino
○ "2 hours by car, train or expressway bus" to Fukuoka city, capital in Kyushu
○ "90min. by high speed boat"to Goto Islands(Sasebo-Arikawa, Kamigoto)

Port Area Tourist Information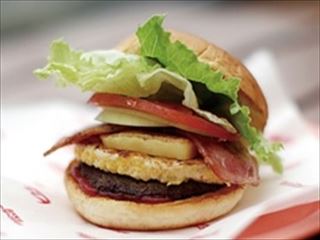 The Sasebo Burger
This gourmet dish which represents Sasebo is said to have originated in about 1950 when the US Navy, which was stationed...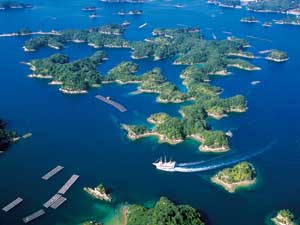 Kujukushima (Ninety nine Islands)
The Kujukushima Islands, which is one of the top tourist destinations in Sasebo City, is located inside Saikai National ...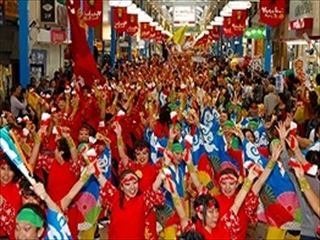 Tenkaiho Observatory Tower
Gorgeous views of Kujukushima spread out in a huge panorama. Famous for rapeseed blossoms in the spring and cosmos in ...
Port Information
This is linked to a map in an external website. You can view port area information through its zoom feature.
Location
8-1 Shinminato-Machi,Sasebo-City,Nagasaki-Prefecture,857-0855
Nearest major airport
Nagasaki Airport(Car or Bus 60 minute )
Nearest major train station
JR Sasebo Station ( Foot 5 minute )
Nearest major bus station
Sasebo Bus Station ( Foot 6 minute )
Berth
Shin-minato -7.5
Miura -10.0
Port management
Port and Harbor Department City of SASEBO
TEL
0956-22-6127
E-MAIL
koukanri@city.sasebo.lg.jp
Related links
Sight SASEBO (Link to an external website)