On September 8, Minister Akaba received a courtesy call from trainees of the one-year training course by International Institute of Seismology and Earthquake Engineering (IISEE) of Building Research Institute. (To prevent infection spread of COVID-19, three representative trainees of 16 trainees from 12 countries visited MLIT, and the others attended via online.)
Minister Akaba expressed his thoughts on earthquake disaster mitigation measures and introduced past examples in Japan, talking about his own experiences in the Great Hanshin-Awaji Earthquake. The Minister also said to the trainees, "I hope you will take a leading place in disaster mitigation in your home country and become an intermediary between your home country and Japan, utilizing what you have learned in Japan."
Participants answered that they had obtained a lot of knowledge for disaster mitigation in the training program and would continue to work hard to improve their home countries' disaster mitigation capacity with a great passion.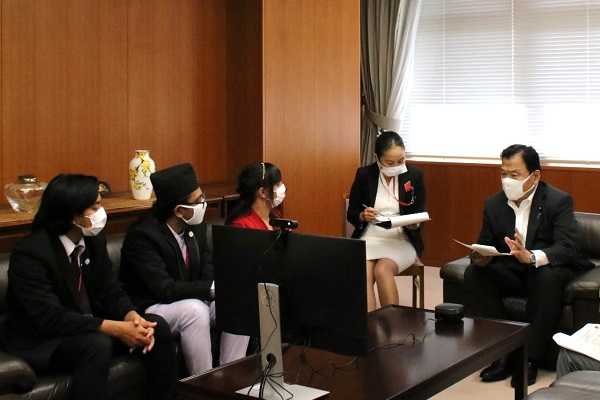 Minister Akaba receiving a courtesy call by the trainees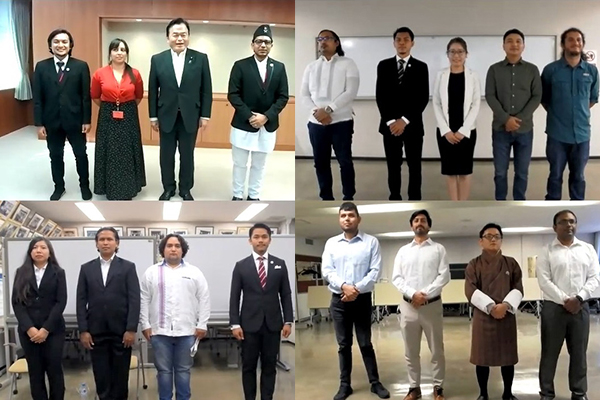 Group photo of Minister Akaba and the trainees