【Sep. 6th, 2023】Trainees of the Seismology and Earthquake Engineering Course Made a Courtesy Call on Minister Saito
On September 6th, Minister Saito received a courtesy call from 14 trainees who came from 8 countries to take the one-year training course conducted by the International Institute of Seismology and Earthquake Engineering (IISEE) of Building Research Institute.
Minister Saito mentioned his own experience in seismic research and showed his full respect for their efforts. The Minister expressed his wish for the trainees' success in their careers as leaders on seismic disaster risk management with making the best use of this training.
The trainees replied that it was a meaningful year as they experienced valuable lectures and training, and also had the opportunity to expand their network with Japanese experts. They stated that they would try to promote knowledge of Japanese disaster risk management in their home country.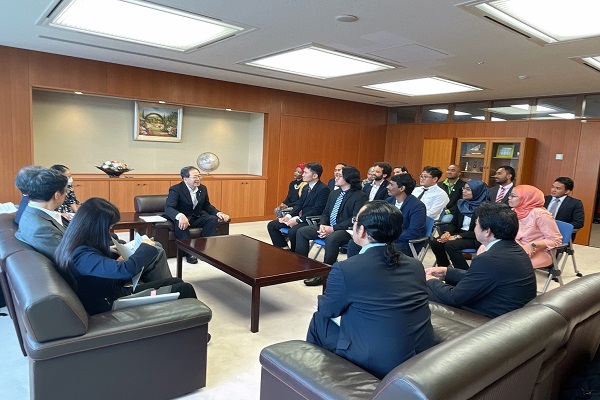 Minister Saito receiving a courtesy call from the trainees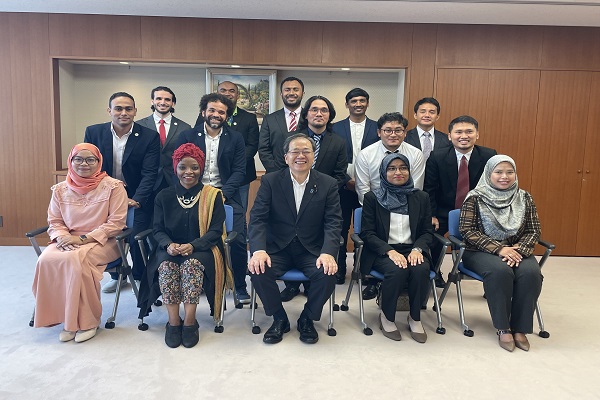 Group photo of Minister Saito and the trainees