Omnibus Town Design

Profile of Omnibus Town Designated Cities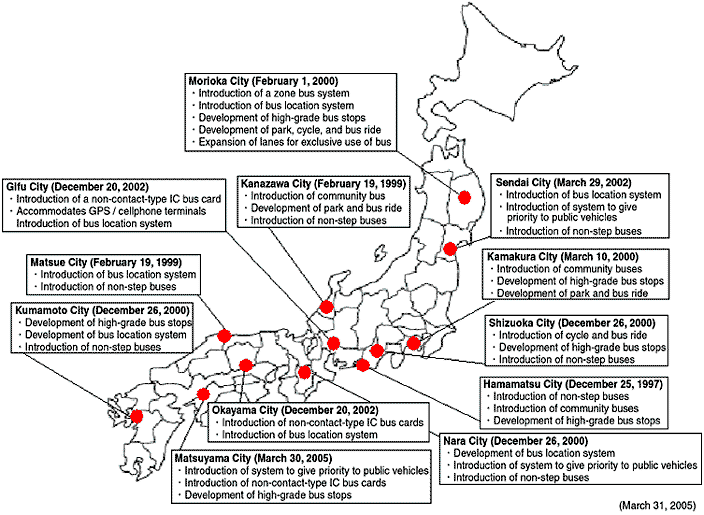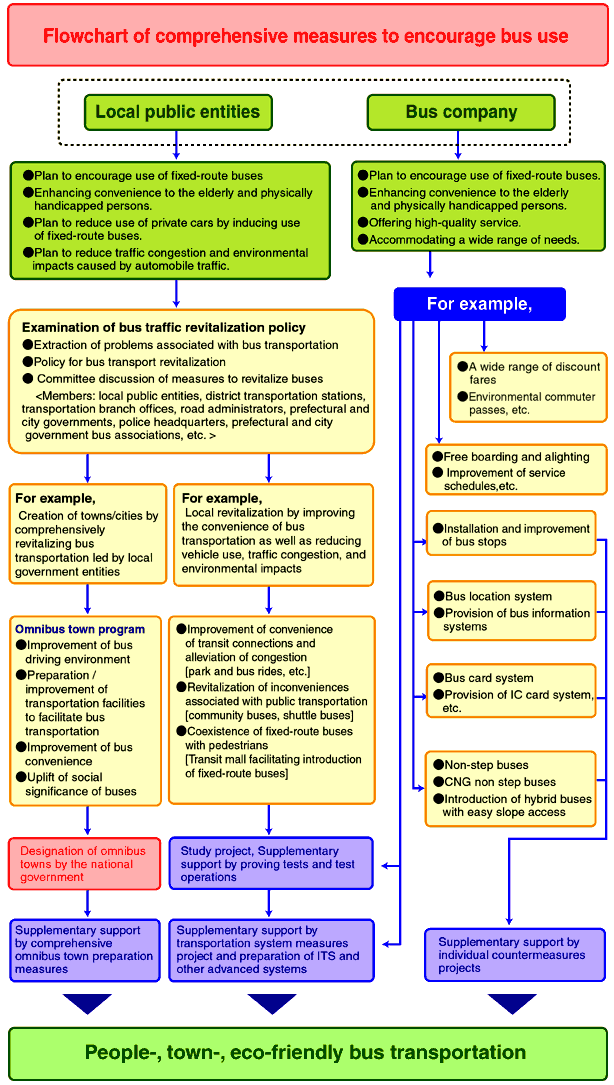 | | | |
| --- | --- | --- |
| | Comprehensive omnibus town policies project | |

Omnibus towns are a scheme created in May, 1997 with the cooperation of three government agencies (the old Ministry of Transport, the old Ministry of Construction, and the National Police Agency) for the purpose of realizing safer regions that offer more rewarding living through the creation of towns that take advantage of bus transportation to resolve the various problems faced by cities such as traffic congestion, air pollution, and increases in automobile accidents.
So far, 12 cities - Hamamatsu, Kanazawa, Matsue, Morioka, Kamakura, Kumamoto, Nara, Shizuoka, Sendai, Gifu, Okayama, and Matsuyama - have been designated as Omnibus Towns.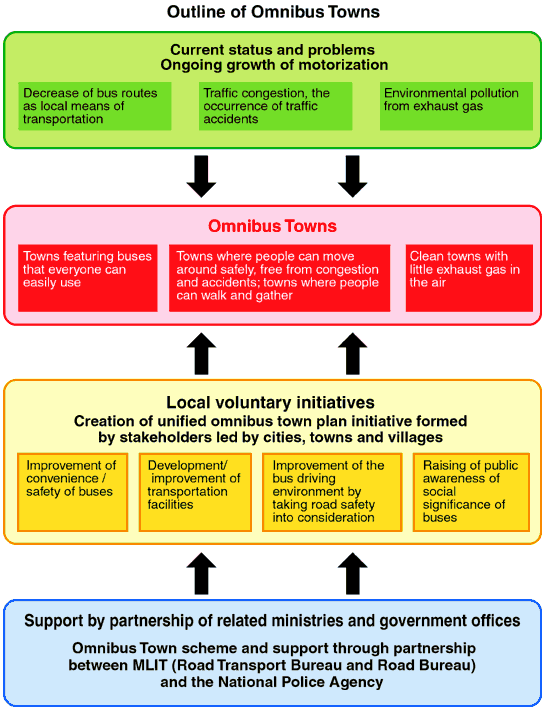 - What does Omnibus Town mean? -
A town that seeks to achieve comfortable transportation and living by highlighting the multifaceted (omni) social significance of having bus service (more friendly than cars to the people, the town, and the environment).




What does "Omnibus" mean?




Even the etymology of "omnibus" means "to be useful, no matter what you're your business is." This is what was written on the signboards of the general stores, which were the terminals for France's omnibuses at the time when they originated. Nowadays, "omnibus" incorporates the meaning of "being useful in resolving a wide range of social issues" such as providing local transportation, creating towns, and resolving environmental problems.