Biwaichi
Length: 193km (121 mi)
Route: Lakeshore Loop of Biwa Lake
Biwaichi is a cycling course of approximately 200 km that circumnavigates Lake Biwa, Japan's largest lake, in an anti-clockwise direction. More experienced cyclists could complete this distance in a day, but we recommend riding Biwaichi over two or three days, so you can enjoy sightseeing and delicious food along the way. Alternatively, instead of riding the entire route, you could just ride along the north shore (approx. 150 km) or the south shore (approx. 50 km), or even take a short cut, combining the cycle route with a ride on a boat.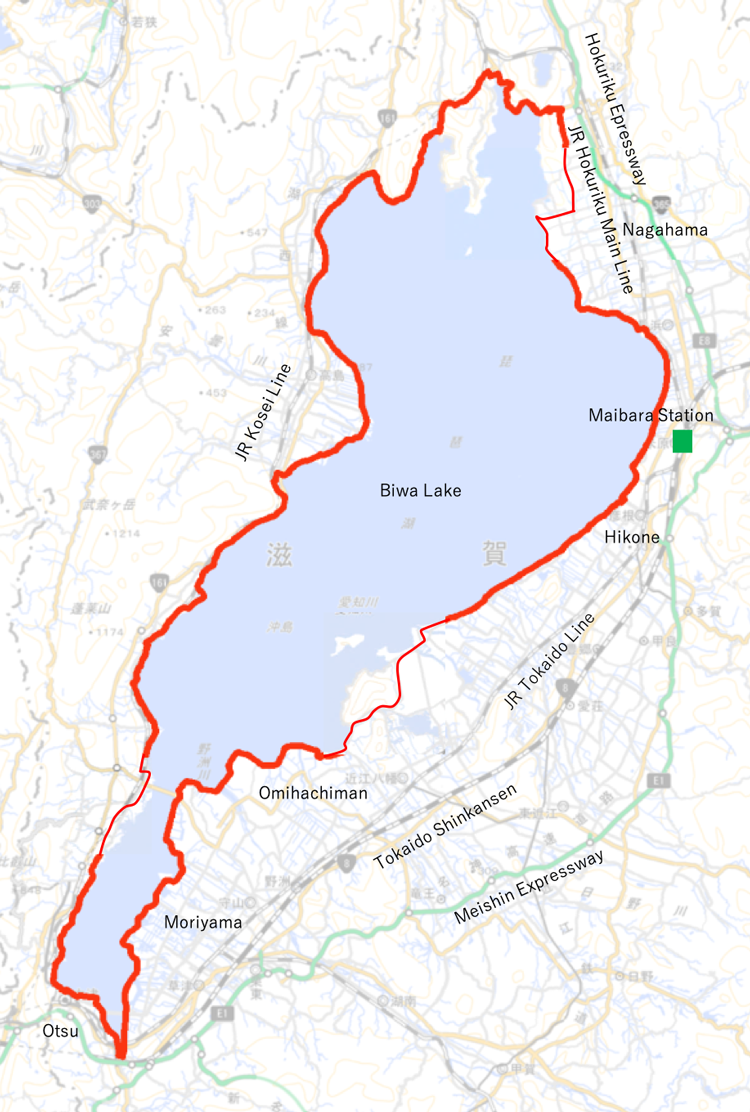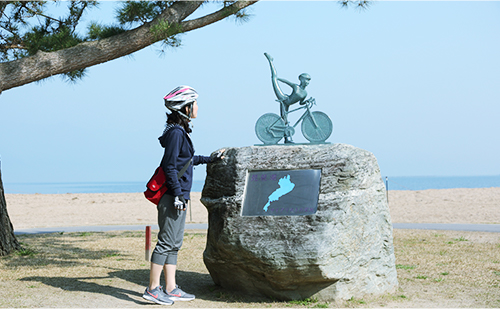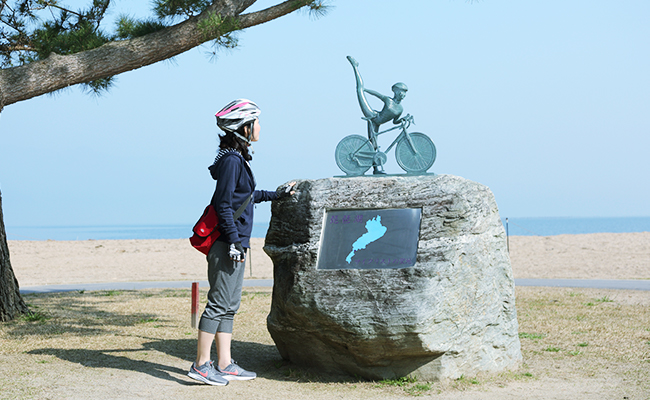 Cycle Around Lake Biwa
The sense of exhilaration as you ride, gazing out at the sparkling surface of the lake between the blue sky and the green land. Use your whole body to pedal your bike and savor Lake Biwa with all five senses. The sense of excitement, fulfillment, and achievement gained in conquering the Biwaichi route completely by your own steam is something that only someone who has experienced it can feel. There are discoveries to be made in this lake region that you do not yet know. Let's go to Biwaichi!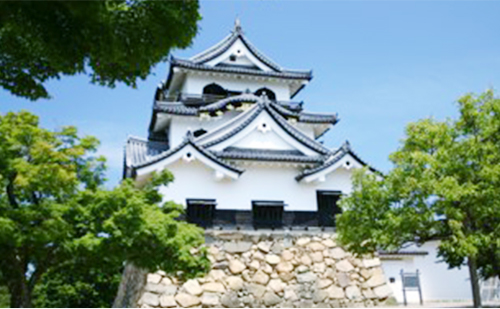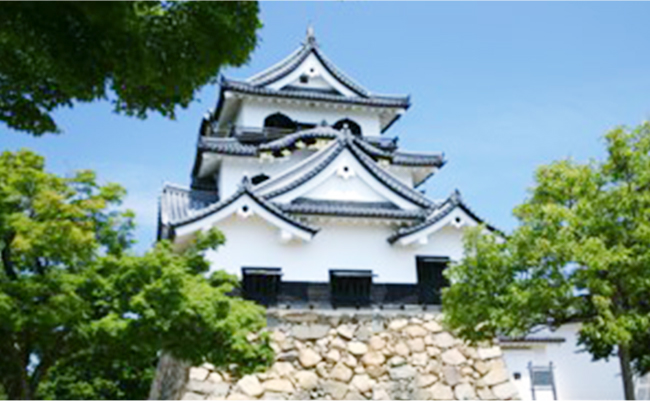 Heritage Trail
The area along the Biwaichi route and the surrounding areas are redolent with history and culture.
The monasteries that flourished at the foot of Mount Hiei and the old town around Hiyoshi Taisha Shrine, the special historical sites of the Ruins of Azuchi Castle, which was built by Oda Nobunaga, and the Hikone Castle Ruins, and the post-station towns of Kusatsu-juku and Moriyama-juku on the Tokaido Road, Samegai-juku on the Nakasendo Road, and Kinomoto-juku on the Hokkoku Kaido Road are just some of the many famous spots that can be enjoyed while cycling this route.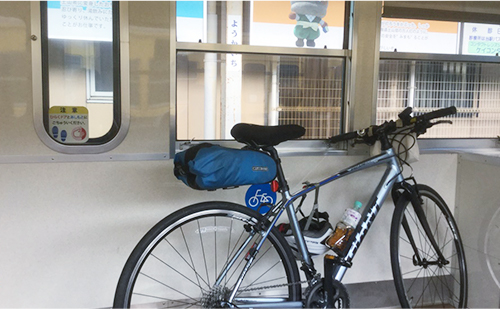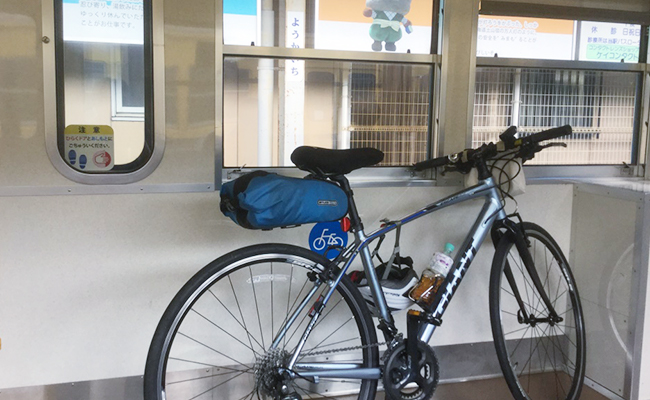 Sightseeing on the "Cycle Train"
The Ohmi Railway Line runs along the eastern side of Lake Biwa. It offers "Cycle Train" services, which let cyclists take a bike on the train. Rent a bicycle at the bicycle station at Maibara Railway Station, the terminal station of the line, and enjoy sightseeing of the best tourist spots both by bike and by train in the area.