The Omotehama beach (Toyohashi City, Aichi Prefecture)
Pacific Cycling Road
Pacific cycling road
Length: 1,487 km (924 mi)
Route: From Choshi Station (Chiba Prefecture) to Kada Port (Wakayama Prefecture)
The Pacific Cycling Road is a 1,487 km long cycling road that runs from Choshi City, Chiba Prefecture, through the Pacific Coast in Kanagawa, Shizuoka, Aichi, and Mie Prefectures, to Wakayama City, Wakayama Prefecture. Along the cycling road, there are many sightseeing and scenic spots that represent Japan, including Mt. Fuji, a World Heritage Site.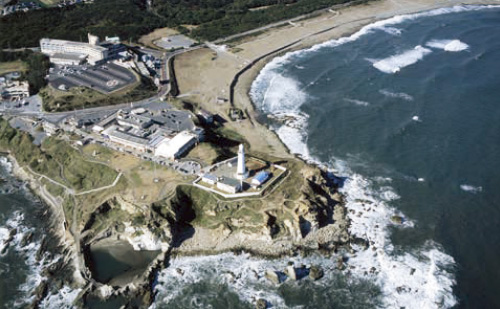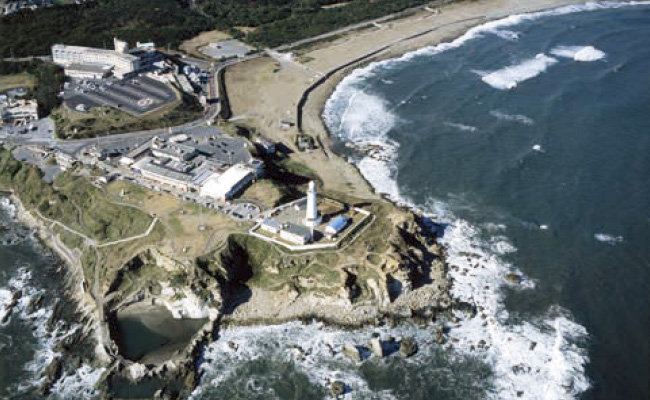 1Inubosaki [Chiba Prefecture]
Inubosaki is a plateau surrounded by water on its three sides at a cape of about 500 meters in circumference that protrudes into the Pacific Ocean, with the Kimigahama beach with white sand, and the coast with many strange and huge rocks in the south. The chalk Inubosaki Lighthouse rising at the tip of the cape is the first building made of bricks built in Japan. You can also see the earliest sunrise of New Year's Day in Japan, other than summits and remote islands.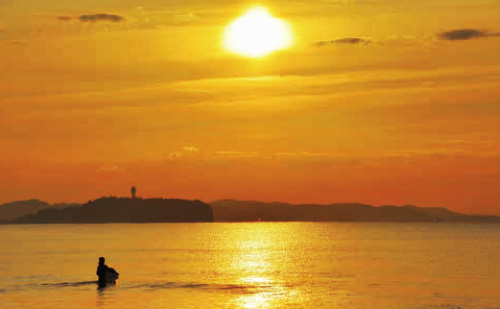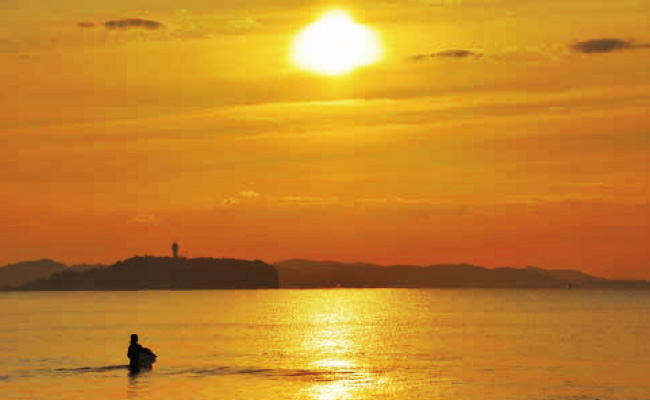 2The Shonan beach [Kanagawa Prefecture]
The Prefectural Shonan Kaigan Park is a seaside park ranging from Katase beach to Kugenuma beach. You can enjoy a panoramic view of Enoshima and Mt. Fuji, and this beach is a perfect spot to take a walk and feel the sea breeze.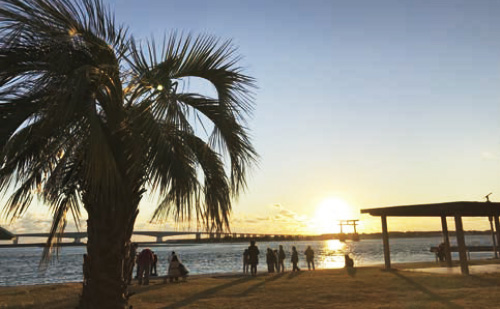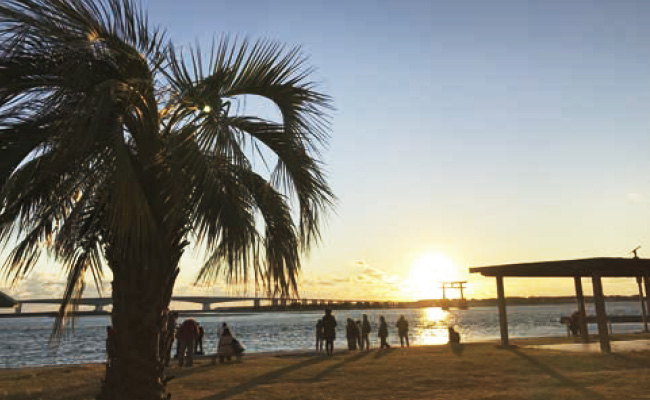 3Bentenjima Kaihin Park [Shizuoka Prefecture]
The Bentenjima Kaihin Park is a park where you can leisurely walk 500 meters from east to west under towering palm trees. Close to Bentenjima Station, which is the gateway, you can see the 18 meter tall red torii guard frame on the lake, the blue sea, and the beautiful Hamana Lake.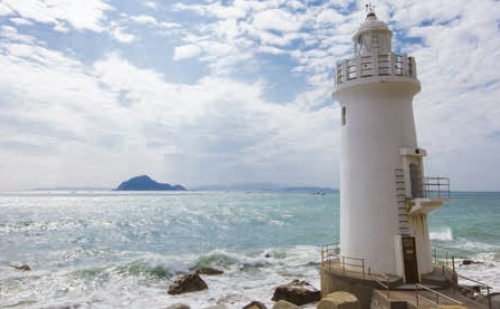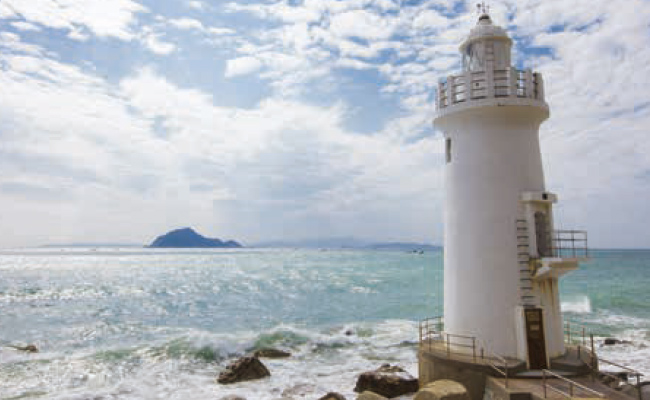 4Cape Irago Lighthouse
Along with the Kamishima Lighthouse, this lighthouse has played an important role as an indicator for many ships and boats passing through the Irago Channel. Overlooking the Pacific Ocean to Ise Bay and Mikawa Bay, its dignified appearance has been chosen as a memorable one of Japan's 50 best lighthouses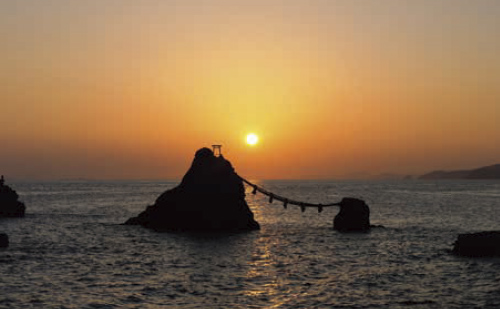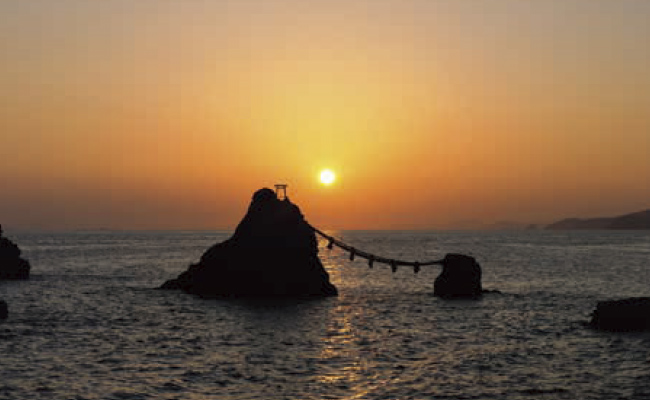 5Meotoiwa [Mie Prefecture]
The two rocks (Otokoiwa and Onnaiwa), which are tightly connected by the Oshimenawa sacred thick rope, are called Meotoiwa, serving as a torii guard frame to worship Okitama Shinseki, which is related to the enshrined deities and the Sun Goddess. The appearance of those two large and small rocks, standing side by side, is regarded as a symbol of love between a wife and a husband, or a boyfriend and a girlfriend. The rocks are also famous as a symbol of marriage and visited by many people. From May to July, you can see the morning sun rising between the two rocks of Meotoiwa. During the full moon from November to January, you can see the moon rising between the two rocks of Meotoiwa.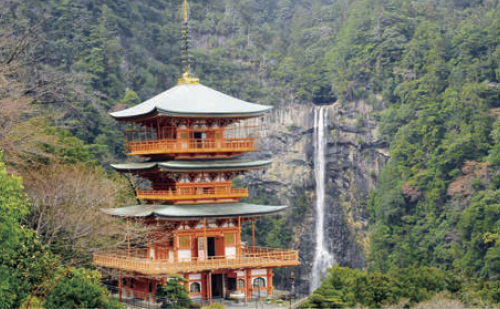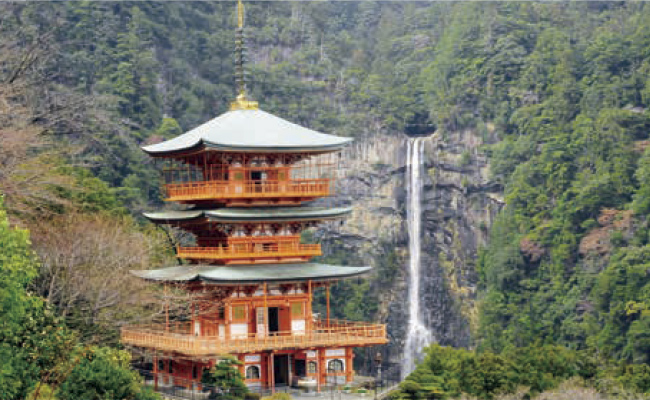 6World Heritage Site Nachi Falls [Wakayama Prefecture]
Many flows overlap on the main stream that flows from Mt. Okumotori, deep inside the Nachisan Mountains, and Nachi Falls fall as if cutting through a virgin forest. It is a famous waterfall with a water column of 133 meters in height, the highest in Japan, a rim of 13 meters in width, and a waterfall basin of 10 meters in depth.