Tsukuba-Kasumigaura ring-ring road
Length: 176km (110 mi)
Route: From JR Iwase Station to JR Tsuchiura Station,
and Lakeshore Loop of Lake Kasumigaura
Located in southern Ibaraki Prefecture, Tsukuba-Kasumigaura ring-ring road connects the former Tsukuba Railway cycling path with Lake Kasumigaura lakeside path to form a 180km cycling course.
Tsukuba-Kasumigaura ring-ring road is located within Suigo-Tsukuba Quasi-National Park. The area offers a diverse range of natural landscapes, from the rivers and wetlands of the Lake Kasumigaura area to Mount Tsukuba and the surrounding hills, as well as historical and cultural sites such as Kashima Shrine.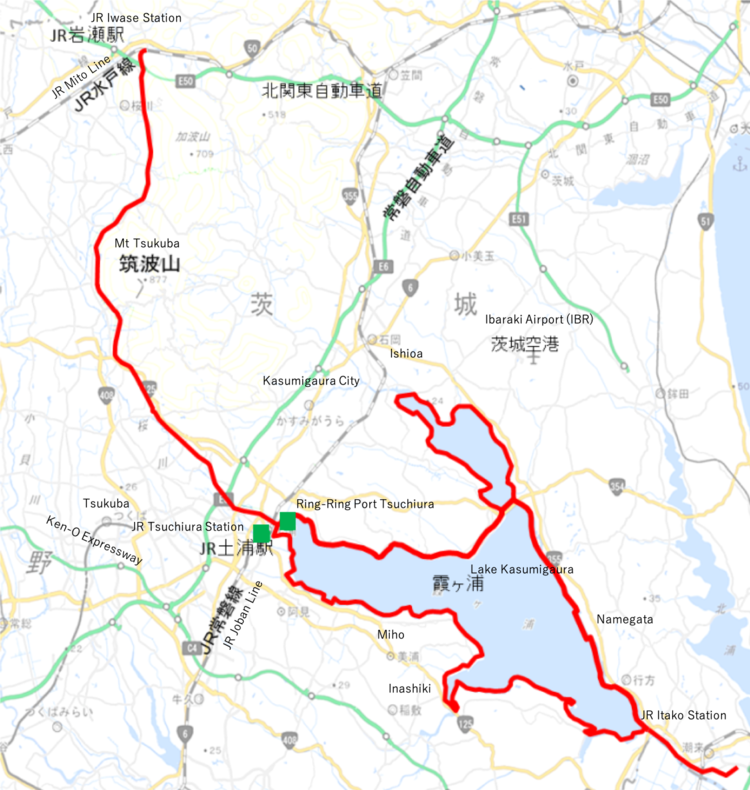 Tsukuba-Kasumigaura ring-ring road
Gateway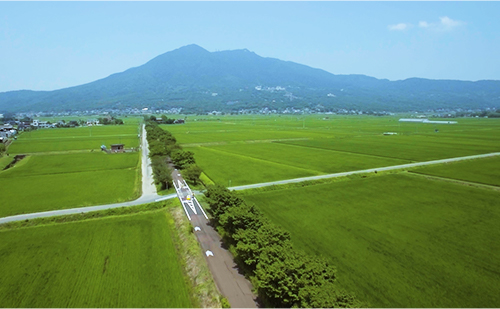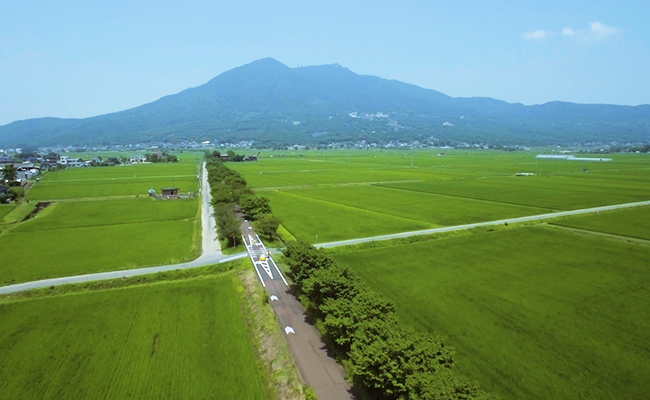 Mount Tsukuba Area
Mount Tsukuba is one of Japan's 100 Famous Mountains. The Mount Tsukuba Area course is a dedicated cycle path built along the route of the former Tsukuba Railway. Old station buildings along the course have been turned into rest stops making this the perfect course for beginners. An alternative route includes the 25 km Mount Tsukuba hillclimb course meaning this area truly has something for everyone!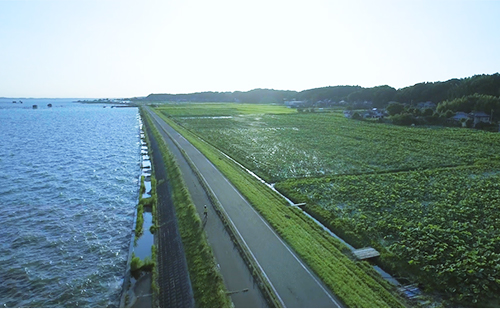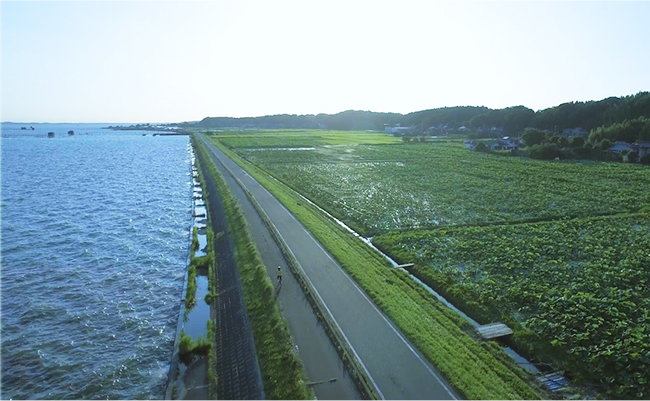 Kasumigaura Area
Lake Kasumigaura is Japan's second largest lake by surface area. Take in the blue skies and glittering waters as you cycle around Lake Kasumigaura and stop off along the way to sample some regional specialty dishes. On clear days Mount Tsukuba and Ushiku Daibutsu (the world's largest standing bronze Buddha statue) are visible across the lake!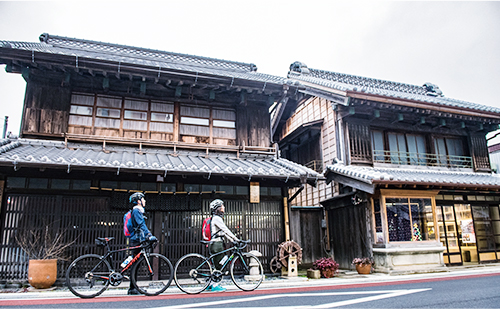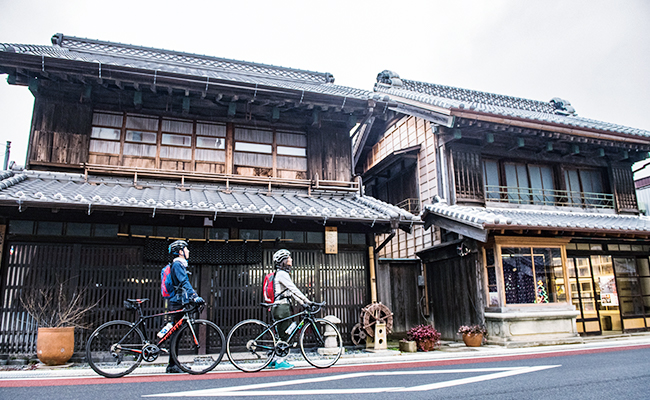 So Many Things to See Along the Way
Tsukuba-Kasumigaura ring-ring road offers many different charms of the region to enjoy along the route. From the olden-time streetscapes and scenery that gives a sense of the seasons on the Mount Tsukuba section, the route passes stretches of lotus fields and rice paddies before moving onto the Kasumigaura section, where you can enjoy cycling with a view of the lake from the route.