@@@@@@@@@@
Railway freight is a transportation means with less environmental burdens. hEco Rail
Mark h system was established in 2005 to recognize businesses and their products that approve the system and use the railway freight to contribute to the protection of global environment.
The gEco Rail Markh system aims to contribute to the ecology movement by encouraging
more consumers to support businesses who actively use railway freight transportation. We believe that the promotion of the gEco Rail Markh system improves the knowledge of manufacturers and consumers about the effort to reduce environmental burdens and also forwards modal shift to railway transportation.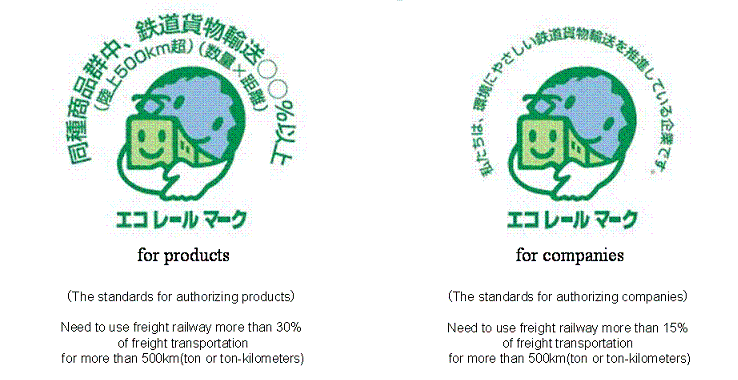 @@@@@@@@@@@@
Railway Bureau
Copyrightc 2008 MLIT Japan. All Rights Reserved.