Main content starts here.
Niigata Port
(area:HOKURIKU/NIIGATA)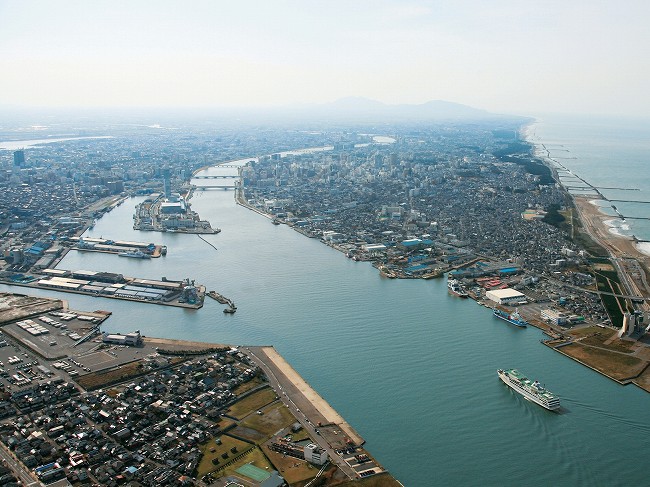 The Niigata Port, with a history dating back to 1869, represents the first harbor on the Sea of Japan to open to international trade. It is divided into the West Port District adjacent to the city center and the East Port District serving as a distribution hub. The West Port District, which serves ferries run by operators including Sado Steam Ship, is about 15 minutes by car to Niigata Airport and to Niigata Station, and a convenient around two hours to Tokyo on the Shinkansen bullet train.
Some 20 kilometers away, the East Port District is equipped with container terminals and can accommodate 140,000-ton-class ships.
The city of Niigata offers dining, history and culture, and shopping, and its suburbs have scenery of rice fields central to Japan's food culture, onsen , and vast expanses of nature. The quality of sake produced with rice cultivated in Niigata is considered the best in Japan.
Port Area Tourist Information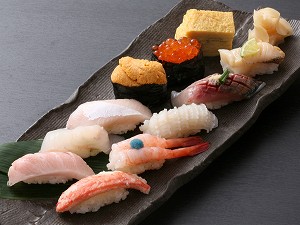 Niigata's Special Kiwami Sushi Platter
The Kiwami ("zenith") platter is a special 10-piece serving of the finest sushi, offered by participating establishments...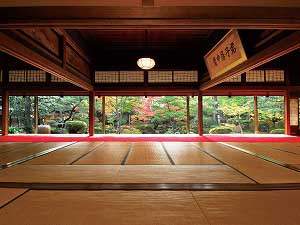 Northern Culture Museum
The spacious wooden house containing more than 60 rooms, with a floor space of about 4,000sq.m, and built on a site of 2...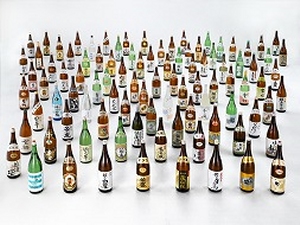 Shirone Giant Kite Battle
The Shirone Giant Kite Battle takes place on the banks of the Nakanokuchi River, and is one of the largest events of its ...
Port Information
This is linked to a map in an external website. You can view port area information through its zoom feature.
Location
(Niigata West Port)
1-6-3 Ryugashima,Chuo-ku,Niigata-shi,Niigata,950-0072
(Niigata East Port)
4-1214 Higashiko,Seirou-machi,Kitakanbara-gun,Niigata,957-0101
Nearest major airport
Niigata Airport(Car 15 minute )
Nearest major train station
JR Niigata Station(Car 15 minute )
Berth
West Port/Central Wharf North Dock
West Port/Central Wharf Front Dock
West Port/Yamanoshita Wharf North Dock
East Port/South Wharf Lumber Docks 1~2
Service
Passenger terminal
Shuttle bus
Port management
Port Promotion Divison,Bureau of Transportation Policy,Niigata Prefectural Government
TEL
025-280-5455
E-MAIL
ngt170010@pref.niigata.lg.jp
Related links
Niigata Prefectural Government web (Link to an external website)