Main content starts here.
Muroran Port
(area:HOKKAIDO/HOKKAIDO)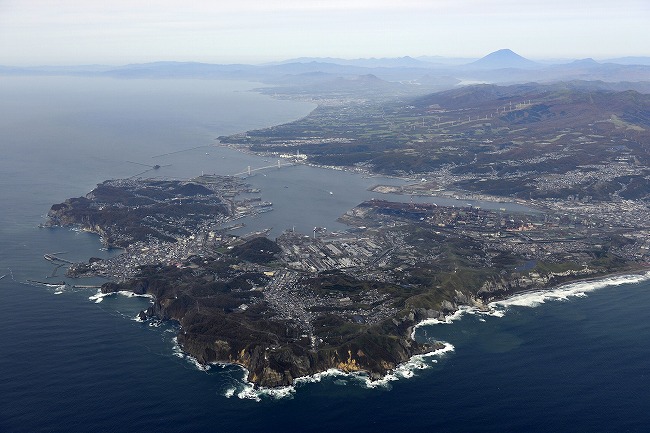 The Muroran Port is located on the eastern tip of Hokkaido's Uchiura Bay. From old times it has been known as a fine natural harbor, and with the opening of the port in 1872, it has played an important role in Hokkaido's overall development as a strategic point for sea and ground traffic and as an industrial base to support central Hokkaido.
Muroran is a heavy chemical/heavy industry city that has developed mainly with the steel industry but also with shipbuilding, coal forwarding, and oil refining. It's also called "Muroran - the city of steel."
Muroran's name comes from the Ainu words, "Mo Ruerani," meaning "the bottom of a little slope."
Port Area Tourist Information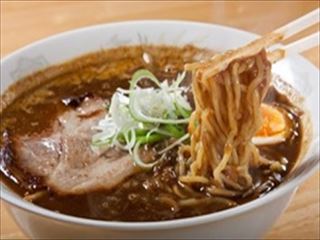 Curry Ramen
"Curry Ramen" - the fourth kind of ramen following miso, salt and soy sauce - is aspecialty of Muroran.
The combina...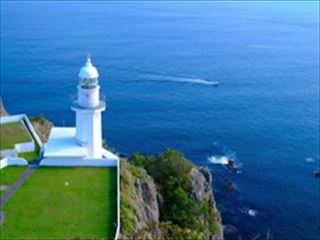 Cape Chikyu
Cape Chikyu was named after the Ainu word "Poro-Chikeppu" that means "cliff." We can't help but be impressed at the vist...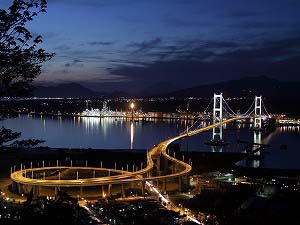 night scene
Hakucho Bridge is illuminated and Mt. Sokuryo is lit up. Lights from the factories and residential areas surround the po...
Port Information
This is linked to a map in an external website. You can view port area information through its zoom feature.