Main content starts here.
Funagawa Port
(area:TOHOKU/AKITA)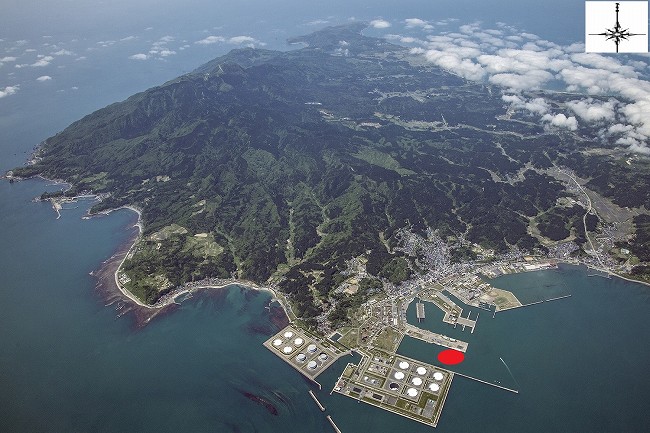 Funagawa Port is located on the southern coast of the Oga Peninsula. Surrounded by a reef that blocks the waves, and protected from the northwesterly winds of the Sea of Japan by Mt. Shinzan, the port has long been used by ships waiting for favorable winds or seeking shelter. The wharf has two berths, one about a kilometer south of Oga Station for 15,000-ton cruise liners (185 m long / 10 m deep), and adjacent to it, one for 7,000-ton ships (145 m long / 8 m deep). The port offers excellent access to the various tourist attractions of Oga Peninsula, including the Oga Shinzan Folklore Museum, which replicates the New Year's Eve ritual involving Namahage, an ogre based in folklore known across Japan.
Port Area Tourist Information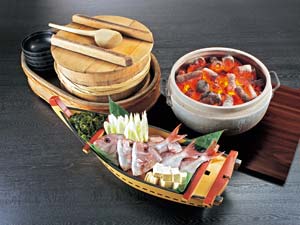 Ishiyaki Cuisine
Ishiyaki is a fragrant local cuisine born from the daily lives of Oga fishermen. Stones from the coast called Iki-ishi, ...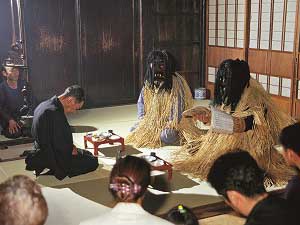 Namahage Museum,Oga Shinzan Folklore Museum
The Namahage Museum exhibits valuable documents related to Oga's Namahage ogres based in folklore and known across Japan...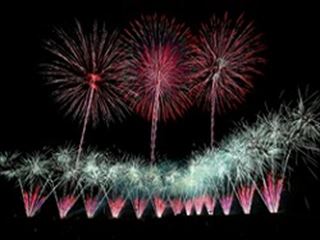 Oga Nihonkai Fireworks
Oga Nihonkai Fireworks was founded in 2003 by a group of Oga supporters to give "energy and dreams to Oga." The festival...
Port Information
This is linked to a map in an external website. You can view port area information through its zoom feature.
| | | |
| --- | --- | --- |
| Location | Ashizawa,Funagawaminato Funagawa,Oga-shi,Akita,010-0511 | |
| Nearest major airport | Akita Airport(Car 90 minute ) | |
| Nearest major train station | JR Higashinihon Oga Line Oga Station(Car 5 minute ) | |
| Nearest major bus station | Akita Chuo Kotsu Oga station front(Car 5 minute ) | |
| Berth | 15,000ton quaywall ,7,000ton quaywall | |
| Port management | Akita prefecture, Department of Public Works,Harbor and Airport Division | |
| TEL | 018-860-2541 | |
| E-MAIL | kowan-kuko@pref.akita.lg.jp | |
| Related links | Bi-no-Kuni Akita (Link to an external website) | |