Main content starts here.
Tsuruga Port
(area:HOKURIKU/FUKUI)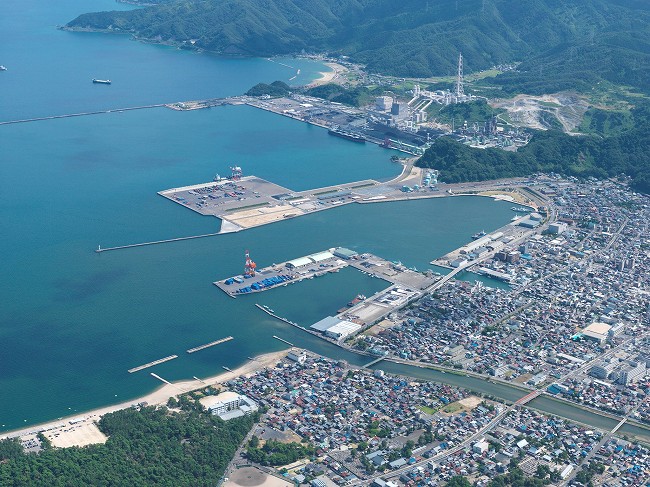 The Tsuruga Port is a natural harbor on the Sea of Japan that for a long time flourished as a hub of trade between Japan and continental Asia.
In the Meiji period (1868-1912) a Eurasian boat train linked Tokyo Station directly with Tsuruga Station, and the Tsuruga Port functioned as a gateway to Europe via Vladivostok.
More recently, with the completion of the multipurpose international terminal featuring a wharf 14-meters deep in the Mariyama South Area, the Tsuruga Port is developing further as a distribution hub on the Sea of Japan.
Port Area Tourist Information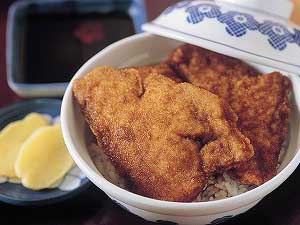 Sauce Katsu-Don
Katsu-don in Fukui Prefecture refers to Sauce Katsu-don; that which is topped with a beaten egg is called Egg Katsu-don....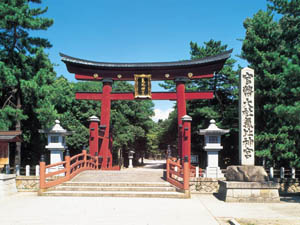 Kehi Shrine
Kehi Shrine, believed to date back to 702, is a time-honored sanctuary also known as the "primary shrine of Echizen province" and a ...

Eiheiji Temple
Eiheiji is a main temple of the Soto sect of Zen Buddhism. It was founded by Dogen Zenji as a training monastery 0770 years ago, in 1244. ...
Port Information
This is linked to a map in an external website. You can view port area information through its zoom feature.
Location
Sakuramachi2-1,Tsuruga City, Fukui 914-0078 Japan
Nearest major airport
Komatsu Airport(Car 90 minute )
CHUBU CENTRAIR International Airport (Car 130 minute)
Nearest major train station
JR Hokuriku Main Line Tsuruga Station(Car 10 minute )
Nearest major bus station
Tsurugakankou Bus Kanagasaki Bus Stop ( Foot 10 minute )
Berth
Mariyama Minami A Bearth
Mariyama Kita B,C Bearth
Port management
Port and Airports Division, Department of Public Works, Fukui prefectural Government
TEL
0776-20-0488
E-MAIL
kowan@pref.fukui.lg.jp
Related links
http://www.pref.fukui.lg.jp/doc/kouwan/tsuruga/tsuruga.html (Link to an external website)