Main content starts here.
Yokkaichi Port
(area:CHUBU/MIE)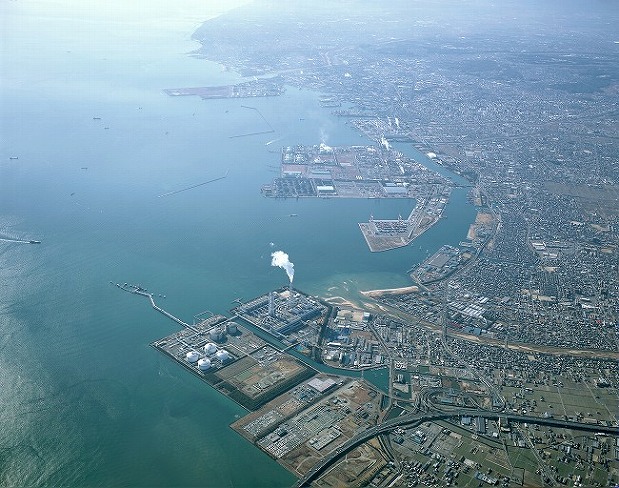 Yokkaichi Port is located at the center of the Japanese archipelago and is right next to where Chubu, Kinki and Hokuriku meet, providing a gateway to the tourist and leisure spots in these areas. In particular, the Shin-Meishin Expressway (between the Kameyama Junction and the Kusatsu-Tanakami Interchange) and the R421 Ishigure Tunnel opened in 2008 and 2011, respectively, dramatically improving access to Kyoto and Shiga. It is directly connected to the Yokkaichi Higashi Interchange on the Higashi-Meihan Expressway by prefectural road (about 10 minutes).
In Mie, where the Yokkaichi Port is located, there are many appealing tourist and leisure spots, including the Ise Grand Shrine, the Nagashima Resort and the Suzuka Circuit.
Port Area Tourist Information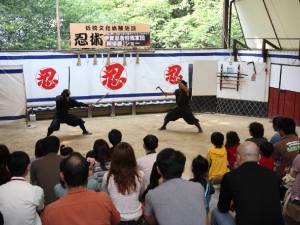 Iga-ryu Ninja Museum
An original tactic developed in Iga region, Mie prefecture is called Ninja art, and people who use the Ninja art are called Ninja.[IGA Ninja...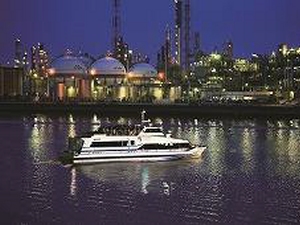 Yokkaichi Factory Night view Cruise
The Yokkaichi Industrial Complex is the top factory nightscape spot in Japan.Yokkaichi Factory Night View Cruise is thepopular program ...
Port Information
This is linked to a map in an external website. You can view port area information through its zoom feature.
Location
1-1 Kasumi 2-chome,Yokkaichi Mie,510-0011【Kasumigaura South Pier】
36 Chitose-cho,Yokkaichi Mie,510-0051【No.3 Pier】
Nearest major airport
Chubu Centrair International Airport(Car 55 minute )【Kasumigaura South Pier】
(Car 65 minute )【No.3 Pier】
Nearest major train station
JR Tomidahama Station(Car 5 minute )【Kasumigaura South Pier】)
JR Yokkaichi Station(Car 5 minute )【No.3 Pier】
Nearest major bus station
Sangi Bus JR Tomida Station(Car 15 minute )【Kasumigaura South Pier】
Miekotsu Bus YokkaichiPort Station(Walk 5 minute )【No.3 Pier】
Berth
Kasumigaura South Pier Wharf No.24、No.25
No.3 Pier Wharf No.15
Port management
Yokkaichi Port Authority
TEL
059-366-7022
E-MAIL
shinko@yokkaichi-port.or.jp
Related links
http://www.yokkaichi-port.or.jp/ (Link to an external website)
COVID-19 Information URL
YOKKAICHI CITY COVID-19 infection related information