Main content starts here.
Kyoto Port
(area:KINKI/KYOTO)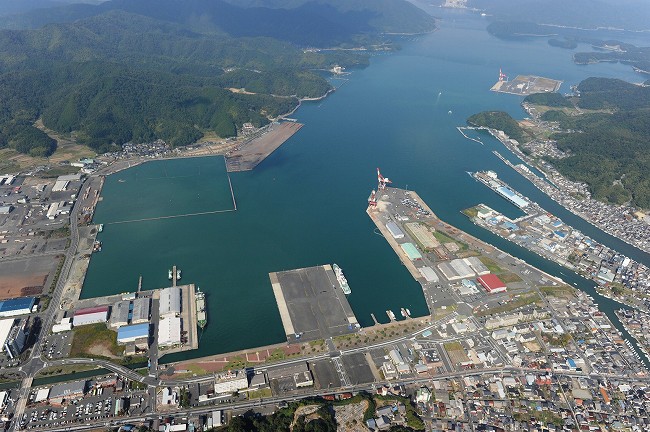 The Kyoto Port, located at Maizuru, Kyoto Prefecture, is home to one of the three most famous natural sights in Japan, a place called Amanohashidate and other natural and historical landmarks. This port is considered the northern gateway to the World Heritage site, the Historic Monuments of Ancient Kyoto. The famed tourist spots of the Kansai Region can be accessed within 90 minutes from here. Maizuru Bay, where the port is located, is deep and is relatively sheltered from the wind and waves, making it a gentle and safe place to berth a vessel. These natural advantages are why Maizuru has been an important port for centuries.
Furthermore, located in the northern district of Kyoto Prefecture, the San'in Kaigan Geopark is known as the museum of local topography and geology. The region is blessed with beautiful nature - the sea, mountains and forest as well as delicious and healthy food produced. The Onsen dotted around the region are a wonderful place to relax body and mind. The warm hospitality of the Kyoto Port, which was awarded a Special Prize in the Cruise of the Year Awards 2013, is waiting to greet you on your visit.
Port Area Tourist Information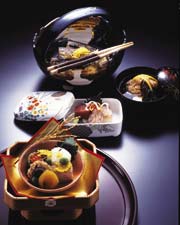 Kyoto Cusine
Kyoryori, or Kyoto cuisine, demands that special attention be paid to the presentation and the plates, and requires refi...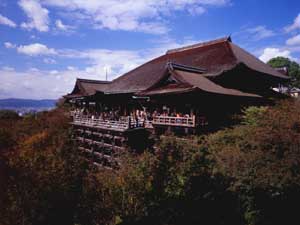 World Cultural Heritage -Historic Monuments of Ancient Kyoto-
World Heritage sites are a testament to what we have managed to retain from the past. The Historic Monuments of Ancient ...

Amanohashidate (Bridge to the Heavens)
A 3.6 kilometer-long sandbar separates Asokai inland sea and Miyazu Bay and has around 5,000 evergreen pines of various sizes...
Port Information
This is linked to a map in an external website. You can view port area information through its zoom feature.