Main content starts here.
Osaka Port
(area:KINKI/OSAKA)






Known in ancient times as "Naniwazu," the Osaka Port served as an embarkation point for ships travelling to and from the Korean Peninsula and China. Since its opening to foreign trade in 1868, Osaka based industry and trade began to thrive and the number of vessels utilizing the Osaka Port increased dramatically thanks to the construction of a new ports. The Osaka Port, as one of the nation's leading ports, entered an age of prosperity, becoming one of Asia's major trade ports. The port continues to prosper as a thriving international trading port through its commitment to overhauling facilities, utilizing state-of-the-art technology and providing improved port services.
Port Area Tourist Information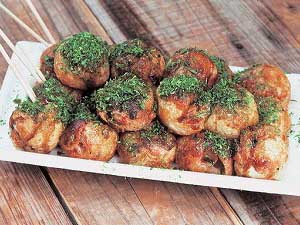 Konamon (Takoyaki Okonomiyaki)
There are various types of konamon dishes (flour-based dishes) in Osaka."Takoyaki"is octopus balls made of a wheatflour based...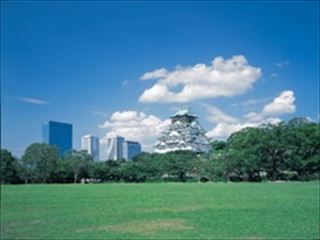 Osaka-Castle
This huge castle was built as a symbol of the authority of Toyotomi Hideyoshi. It was burned down during the summer...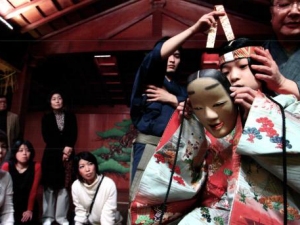 Yamamoto Noh Theater
You may have lunch inside the theater in front of the stage. You can also enjoy experiencing Japanese authentic culuture...
Port Information
This is linked to a map in an external website. You can view port area information through its zoom feature.