Main content starts here.
Kobe Port
(area:KINKI/HYOGO)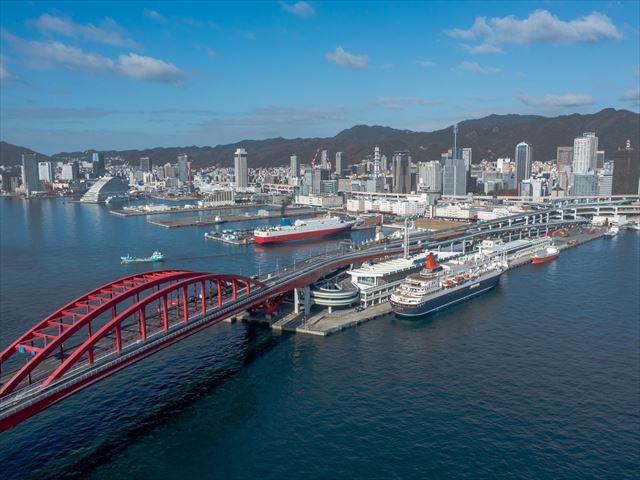 Kobe is a compact city that encompasses the mountains, urban landscapes and the sea as one of Japan's foremost tourist city. After the port was opened to external trade, Kobe became known as a city of international commerce - a place where people from other cultures were welcome - and that period in history has left a deep impression on the city to this day. The district of Kitano and the Old Foreign Settlement still have many structures that were built as merchant offices and housing for non-Japanese, and the city is also home to Nankin Machi, one of the three largest Chinatowns in Japan. There is an exotic atomosphere that one can only experience in a port city.
One of the three most famous night views in Japan can be enjoyed from the top of Mt. Rokko, a sight known as the "10 Million Dollar Nightscape." One can visit Japan's oldest Onsen resort, Arima Onsen, which has a recorded history of over 1,000 years. Why not sample some of the world-famous Kobe Beef during your time here? Kobe sweets and confectionery are also popular items among women.
Port Area Tourist Information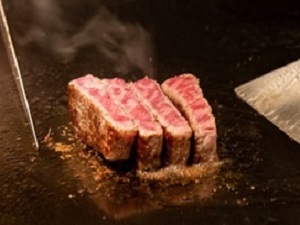 Kobe Beef
The label Kobe Beef is only bestowed on beef that has satisfied a set of quality standards befitting the most valuable b...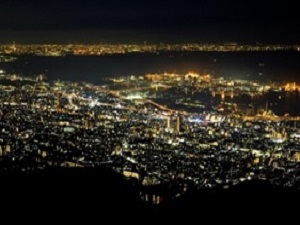 $10 Million Night View (Mt.Rokko)
To get to the peak of Mt. Rokko rising to the Kobe Port, it takes only 40 minutes by cable car or bus from the city c...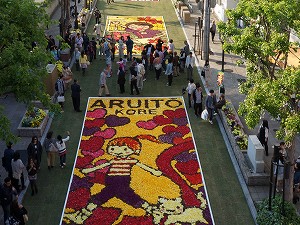 Infiorata Kobe
In Italian, the word infiorata literally means paved with flowers. In Kobe the infiorata refers to an event where the r...
Port Information
This is linked to a map in an external website. You can view port area information through its zoom feature.
Location
4-5, Shinko-cho, Chuo-ku, Kobe-shi, Hyogo, 650-0041
Nearest major airport
Kobe Airport ( Train 13 minute )
Nearest major train station
Kobe New Transist Port Liner Port Terminl Station
Berth
Kobe Port Terminal (Shinko Pier No.4 Q1,Q2 & R)
Kobe Port Terminal (Shinko Pier No.4 O1,O2 & P)
Service
Terminal
Tourist information
Foreign exchange
shuttles
Port management
Port and Harbor Bureau, City of Kobe
TEL
078-322-6368
E-MAIL
cruise_kobeport@office.city.kobe.lg.jp
Related links
Kobe Port JAPAN (Link to an external website)
Videos
(JP)https://www.youtube.com/watch?v=4U7ZiBroRSc
(EN)https://www.youtube.com/watch?v=4U7ZiBroRSc