Main content starts here.
Fukuyama Port
(area:CHUGOKU/HIROSHIMA)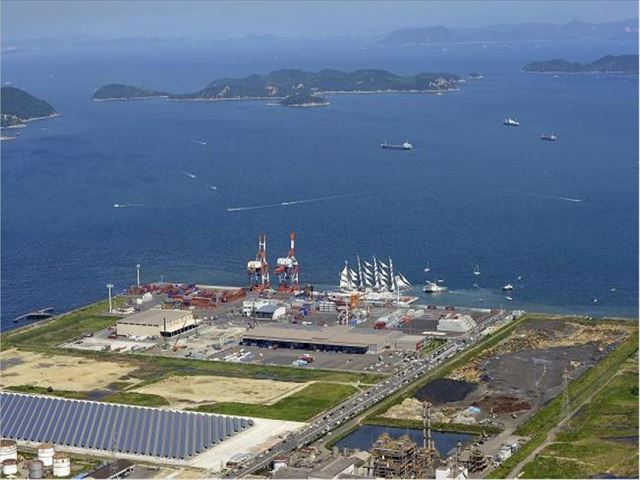 The Fukuyama Port is located near the center of the Seto Inland Sea and has developed as the main port for the eastern area of Hiroshima. Opened for service in 2005, the Fukuyama Port International Container Terminal has two 170-meter long, 10-meter deep quays. It serves as the main international distribution base in the prefecture and is used for multiple purposes, including in recent years events in which large sailing ships make port calls.
To the west of the port, Tomonoura is home to the kind of picturesque scenery that the Setonaikai National Park is known for. It has long flourished through domestic and international trade, and there are many historical sites and architectural remains to see. You can get to Tomonoura by land or stop at an offshore 16-meter deep anchorage and take a ferry.
Port Area Tourist Information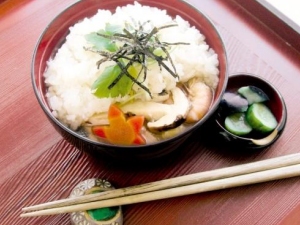 Fukuyama Uzumi-Gohan
"Uzumi" is a long-running local cuisine of Fukuyama established in the Edo period. There are various opinions but Uzumi...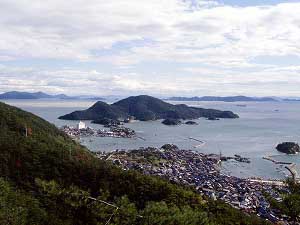 Tomonoura and Sensuijima island
Since old times, Tomonoura flourished as a port town where ships could wait for a favorable tide, and the townscape and ...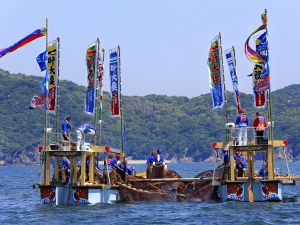 Tomonoura Tai-Ami Sightseeing
A sightseeing ship is available to see up-close traditional fishing method that has lasted 380 years, in which a fleet of...
Port Information
This is linked to a map in an external website. You can view port area information through its zoom feature.
Location
109-3,Minooki-cho,Fukuyama-shi,Hiroshima,721-0956
Nearest major airport
Hiroshima Airport(Car or Bus 60 minute )
Nearest major train station
JR Sanyo Main Line Fukuyama Station(Car 20 minute )
Nearest major bus station
Chugoku Bus Minooki-ichiban Bus stop ( Foot 30 minute )
Berth
Minooki -10m Berth
Minoshima -7.5m Berth
Service
Tourist information
Foreign exchange
Port management
Port & Harbor Promotion Division,The Engineering Works Station, Hiroshima Prefectural Government
TEL
082-513-4020
E-MAIL
dokouwan@pref.hiroshima.lg.jp
Related links
Ports in Hiroshima Prefecture (Link to an external website)