Main content starts here.
Iwakuni Port
(area:CHUGOKU/YAMAGUCHI)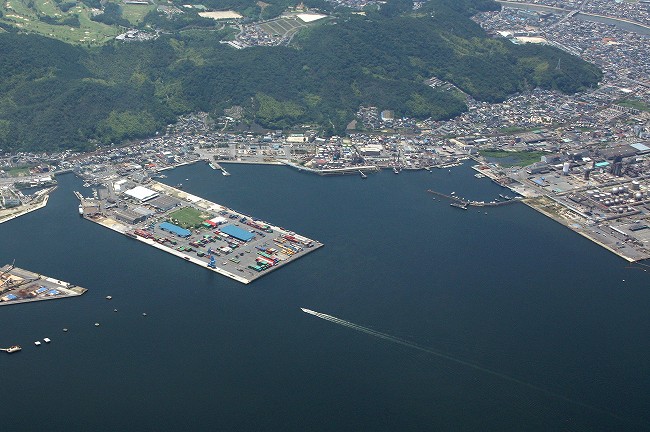 Iwakuni Port is located in the eastern end of the Yamaguchi Prefecture, and a window Iwakuni Port-Waki area which has been developing as a part of Setonaikai Industrial Area including Ohtake City of Hiroshima Prefecture,next to this area.
The history of this port is in 1600, Iwakuni-Han is Imazu River at the mouth of things for the Navy have evolved as lighters built in recent years,
plays a part in the Setonaikai industrial area, industrial port.
Since depth of water of Iwakini is generally deep,it is easy for large vessels to enter the port, and since Port of is located in the western part of Hiroshima bay, it is good harbor with calm and quiet sea.
In addition, blessed with excellent Harbor location, conveniently close to there, and even highway, airport, railway from Setonaikai ship main routes, such as.
Port Area Tourist Information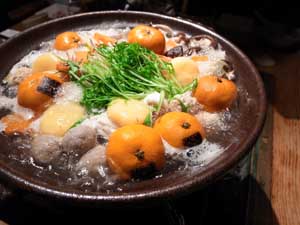 Mikannabe(Japanese hot pot with mandarin oranges)
Mikannabe is a local dish of Suo-oshima Island, which is known for the longevity of its residents. Enjoy the citrusy taste of this nice and ...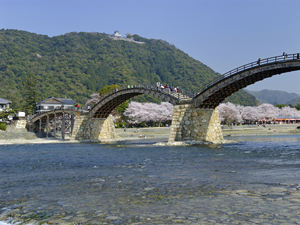 Kintaikyo bridge
This bridge was first built in 1673 by KikkawaHiroyoshi, the third-generation feudal lord of Iwakuni. The current bridge ...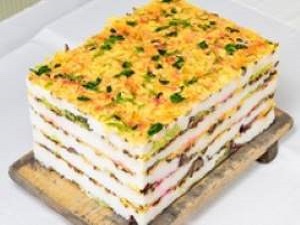 Iwakuni-sushi
The hearty Iwakuni-sushi is also known as "tonosama sushi" (lord sushi). It is a colorful pressed sushi featuring plenty of local...
Port Information
This is linked to a map in an external website. You can view port area information through its zoom feature.
| | | |
| --- | --- | --- |
| Location | 3-4001-1,Shinminato,Iwakunicity,Yamaguchi,740-0002 | |
| Nearest major airport | Iwakuni Kintaikyo Air port ( Car 15 minute ) | |
| Nearest major train station | JR Iwakuni Station ( Bus or Car 10 minute ) | |
| Nearest major bus station | Iwakuni Bus Konanbashi Bus Stop ( Foot 10 minute ) | |
| Berth | Shinminato South Wharf | |
| Port management | Iwakuni Port&Harbor Manegement Office | |
| TEL | 0827-22-2271 | |
| E-MAIL | a18123@pref.yamaguchi.lg.jp | |
| Related links | https://www.pref.yamaguchi.lg.jp/foreign/english/index.html | |