Main content starts here.
Kochi Port
(area:SHIKOKU/KOCHI)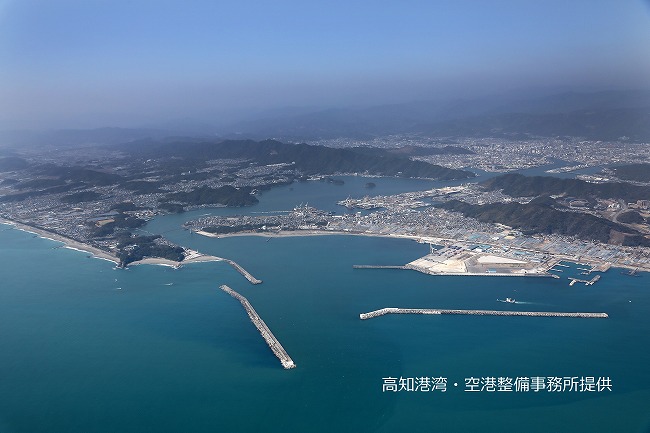 Located in central Kochi, the Kochi Port has functioned as an important hub for marine traffic between the Kyoto-Osaka-Kobe area and South Shikoku since olden times. In 1951 it was designated as a major port. In March 1998, Kochi New Port was partially opened in the Misato area as an international trade terminal on the Pacific. On May 23,2014,the new main berth started its operations. Since the opening, both domestic and international cruises have called at our port.
There are famous tourist spots near the Kochi Port, including Kochi Castle and Katsurahama Beach. If you go a little further, you can visit Cape Muroto in the east, and near Kochi City there are many tourist spots rich in natural beauty like the Niyodo River, which is called a miraculous clear stream. Also awaiting you are many delicious foods from nature's bounty, such as tataki or seared bonito.
Port Area Tourist Information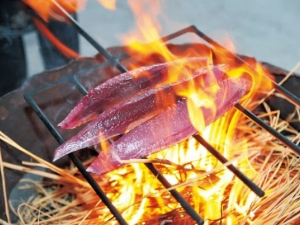 Katsuo no Tataki (Seared Bonito)
Fresh rod-caught bonito divided into four parts is seared and cooked until the inside is heated. It is then soaked in co...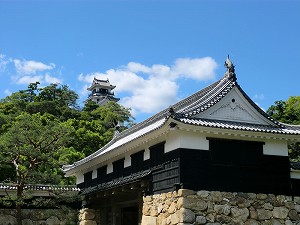 Kochi Castle
Fifteen structures, including the castle tower and Otemon Gate, have been designated as nationally important cultural pr...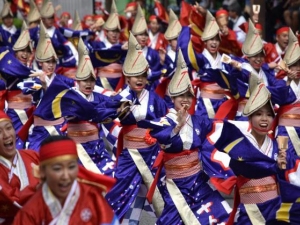 Yosakoi Festival
This midsummer festival epitomizes the Nangoku-Tosa area. Started in 1954, it runs for four days from August 9 to 12 eve...
Port Information
This is linked to a map in an external website. You can view port area information through its zoom feature.
Location
4704 Shinkou, Niida, Kochi City,781-0112
Nearest major airport
Kochi Ryoma Airport(Car 20 minute )
Nearest major train station
JR Kochi Station(Car 30 minute )
Nearest major bus station
Harimayabashi Bus Terminal(Car 25 minute )
Berth
Misato no.7-1 Wharf
Misato no.7-2 Wharf
Misato no.7-3 Wharf
Misato no.7-4 Wharf
Port management
Port Promotion Division, Department of Public Works, Kochi Prefectural Government
TEL
+81-88-823-9888
E-MAIL
175201@ken.pref.kochi.lg.jp
Related links
Kochi Prefecture HP (Link to an external website)