Main content starts here.
Sukumo Port
(area:SHIKOKU/KOCHI)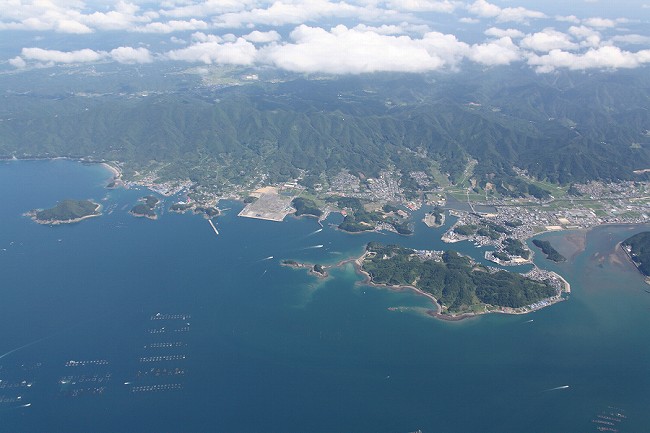 The Sukumo Port is situated at the southern end of the Bungo Channel and is the marine gateway to southwestern Shikoku. In June 1984, the ports of Katashima and Kozukushi were consolidated to form this regional port in a 1,960 ha zone that spreads from Sukumo City to the town of Otsuki. In 1986, the port was promoted to the status of a major port. In accordance with a port plan put forward in 1986, a land reclamation project was carried out in the Ikeshima area to construct a quay and industrial site, including a 40,000-ton class berth. From the quay you can see Kanyo Island, a tourist spot for viewing "Daruma sunset," and if you take a little side trip, you can visit famous Kochi tourist spots like the Shimanto River and Cape Ashizuri.
Port Area Tourist Information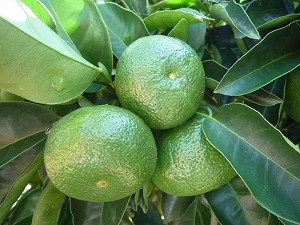 Citrus Fruits (Buntan(pomelo), Konatsu(citron), Naoshichi)
Enjoy delicious citrus fruits, including the popular "buntan" (pomelo), which has a refreshing fragrance and honey-like ...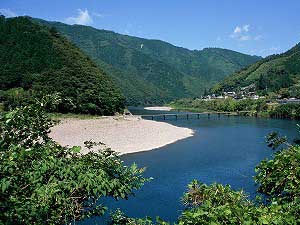 Shimanto River
Stretching 196 kilometers, the Shimanto River is the longest in Shikoku. It is also known as the last clean stream in Ja...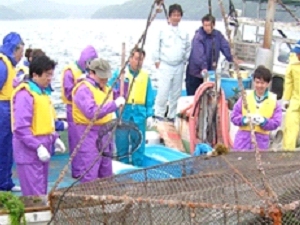 Tour of experience cooking the local food, feeding the fish
Enjoy the blessings of the sea through fishing jobs such as feeding fish at an aquafarm after learning the basics from l...
Port Information
This is linked to a map in an external website. You can view port area information through its zoom feature.
Location
1915-1 Shinkou, Sukumo City, Kochi, 788-0028
Nearest major airport
Kochi Ryoma Airport(Car 180 minute )
Nearest major train station
Tosa Kuroshio Railway Sukumo Station(Car 10 minute )
Berth
Ikeshima No.4 Wharf
Ikeshima No.3 Wharf
Port management
Port Promotion Division, Department of Public Works, Kochi Prefectural Government
TEL
+81-88-823-9888
E-MAIL
175201@ken.pref.kochi.lg.jp
Related links
Kochi Prefecture HP (Link to an external website)