Main content starts here.
Port of Kitakyushu (Moji, Hibiki)
(area:KYUSHU/FUKUOKA)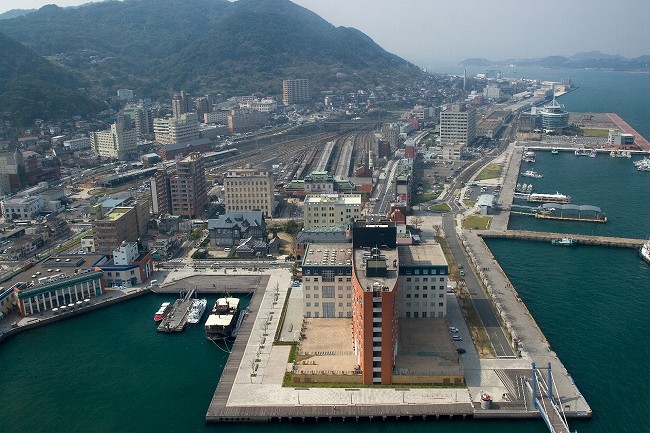 The Port of Kitakyushu is located in the middle of a straight line connecting Tokyo and Shanghai, and roughly in the center of North-Eastern Asia. With Dalian, China, and Seoul and Pusan, South Korea located within 1000km, the Moji Port is the best port of call on the way to other major cities. Serving as a gateway to Kyushu, city has excellent transportation access to Kyushu and also to Honshu, namely its expressways the JR Shinkansen Line and an airport.
Moji Port thus can boast of its great potential as a sightseeing hub. This sightseeing gateway offers various destinations and travel pleasure to visitors.
Port Area Tourist Information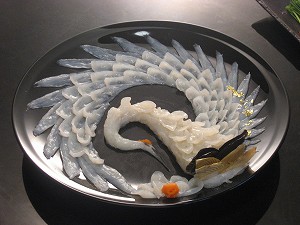 Puffer Fish
The puffer fish caught in the rough ocean of Kanmon Strait is claimed to be the best in the country. The best season goes from...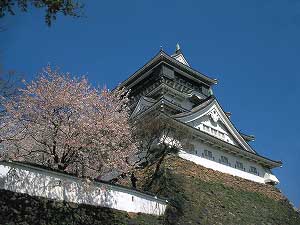 Kokura Castle
Kokura Castle was built in 1602. It is famous for its beautiful Chinese style main tower. The stone wall was built by simply pilling...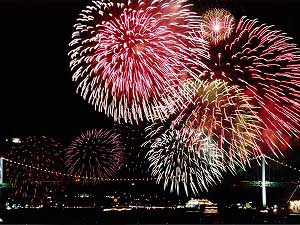 Kanmon Fireworks Festival
Held on August 13 every year, Kanmon Strait Fireworks Festival is one of the best fireworks display event in Western Japan. It is a...
Port Information
This is linked to a map in an external website. You can view port area information through its zoom feature.
Location
1-2-7 Nishikaigan, Moji, Kitakyushu, Fukuoka, 801-8555
Nearest major airport
Kitakyushu Airport(40minutes by car/train/taxi)
Nearest major train station
JR Mojiko Station ( 7minutes on foot )
Nearest major bus station
Mojiko Eki Mae ( 7minutes on foot )
Berth
Moji No.1 Berth
Moji No. 2 Berth
Hibikinada Nishi No.6 Berth
Service
Tourist information
Port management
Cruise Promotion and International Affairs Division, Kitakyushu Seaport and Airport Bureau, City of Kitakyushu
TEL
093-321-5939
E-MAIL
kouwan-cruise@city.kitakyushu.lg.jp
Related links
Port of Kitakyushu HP (Link to an external website)