Main content starts here.
Nagasaki Port
(area:KYUSHU/NAGASAKI)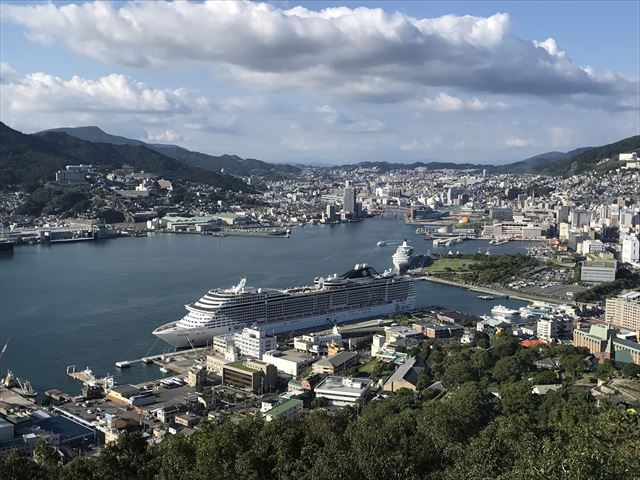 The Nagasaki Port is a natural harbor that is surrounded by mountains on three sides. It opened in 1571, and developed through trading with foreign countries since the olden times. Thus, the impact of foreign trade is very evident in the streets, in their food culture as well as their events. Cruise ships entering the Nagasaki Port pass by under the Venus-Wing Bridge and head to the terminal in the center of the city. The pier houses Japan's largest class CIQ (Customs, Immigration and Quarantine) facilities, and the terminal provides free Wi-Fi connection. One of UNESCO's World Heritage Site can be accessed within a walking distance from the pier, and some of the city's major tourist areas can be accessed through the streetcars. Moreover, bus tours are available with itineraries including Huis Ten Bosch, Onsen, and Shimabara Castle.
Port Area Tourist Information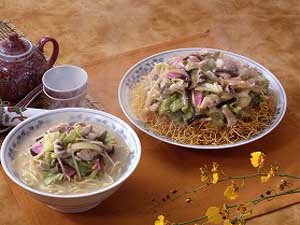 Champon and Saraudon
When it comes to Nagasaki-specialties, "Champon" and "Sara-udon" should never be missed. It is a taste of Nagasaki that has...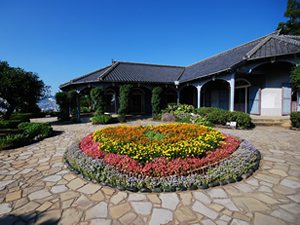 Glover Garden
There are a lot of must-see attractions in Glover Garden. One of these is the Glover Residence, formerly owned by Thomas Blake Glover,who...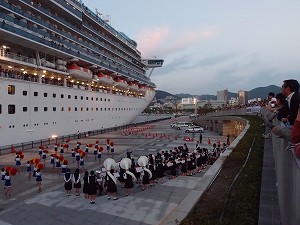 Welcome Events
By the time the passenger ship arrives at the port, the passengers receive a warm welcome from the locals through brass band...
Port Information
This is linked to a map in an external website. You can view port area information through its zoom feature.