Main content starts here.
Aokata Port
(area:KYUSHU/NAGASAKI)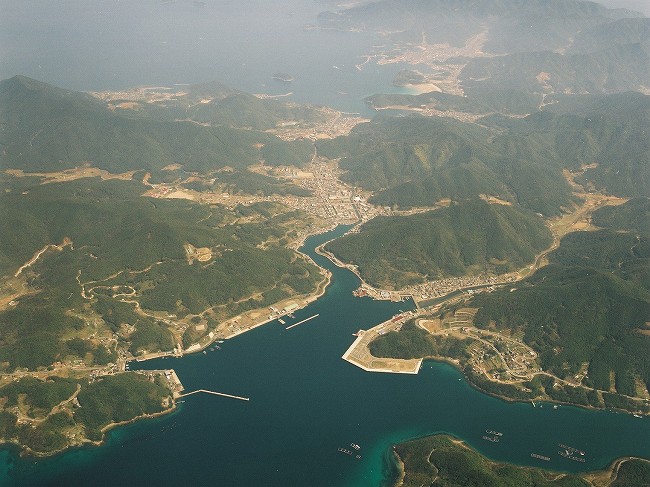 The kamigoto area flourished in the Heian Era as a major point of exchange with the continent, and later became home to Christians, who had to hide their faith during the time of suppression of Christianity by the government. Kamigoto possesses a unique local culture which has developed from the accumulation of history and traditions, and also has a host of ruins and cultural assets, including Catholic churches, Buddhist temples and Shinto shrines.
Port Area Tourist Information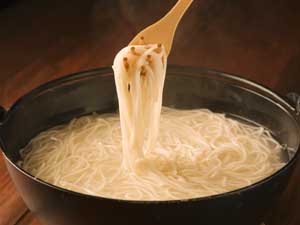 Goto Udon Noodles
Some accounts say that Goto Tenobe Udon Noodles were brought back by envoys from the continent. The slender noodles have body...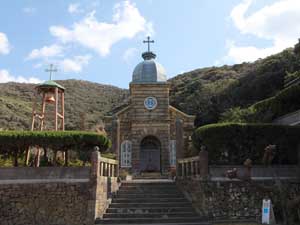 Kashiragashima Church
This stone church is unique in all Japan, having been built with sandstone cut from around the church by believers that returned to the...
Port Information
This is linked to a map in an external website. You can view port area information through its zoom feature.