Main content starts here.
Gounoura Port
(area:KYUSHU/NAGASAKI)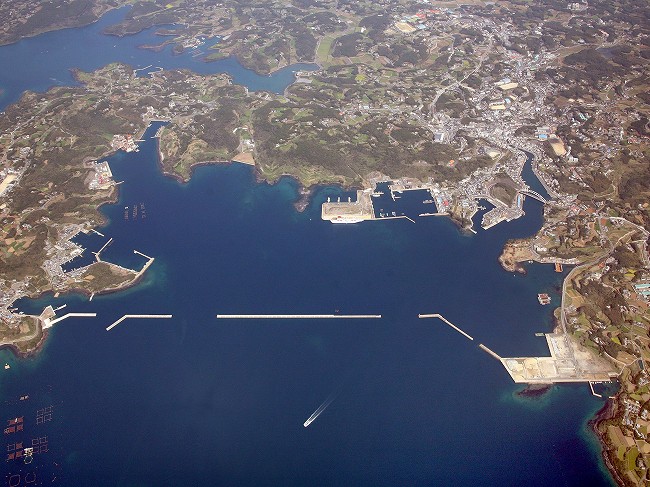 lki, an island blessed with prinstine nature and ancient legends, will transport you to the ancient wonders of Japan. Iki is also a perfect place for marine sports enthusiasts, sake tasters and gourmands. The 133km2 island is located at the northern end of Kyushu in the Genkai Sea, within the Iki-Tsushima Quasi-National Park where people and rare animals live together harmoniously.
Port Area Tourist Information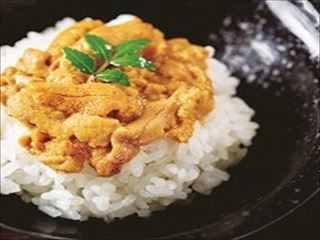 Bowl of rice topped with fresh sea urchin
Sea urchin bokkakedon is enjoyed as a rice dish generously topped with fresh sea urchin. It is a specialty of Iki Island, a simple yet fine...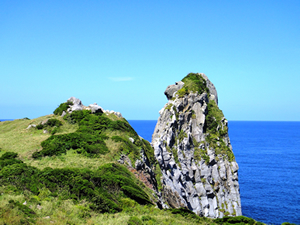 Monkey Rock
Monkey Rock is situated on a basaltic plateau atop a 45-meter high sea cliff in the western part of Iki Island. By a whim of nature, it...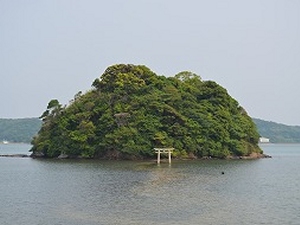 Kojima Shrine
Port Information
This is linked to a map in an external website. You can view port area information through its zoom feature.