Main content starts here.
Izuhara Port
(area:KYUSHU/NAGASAKI)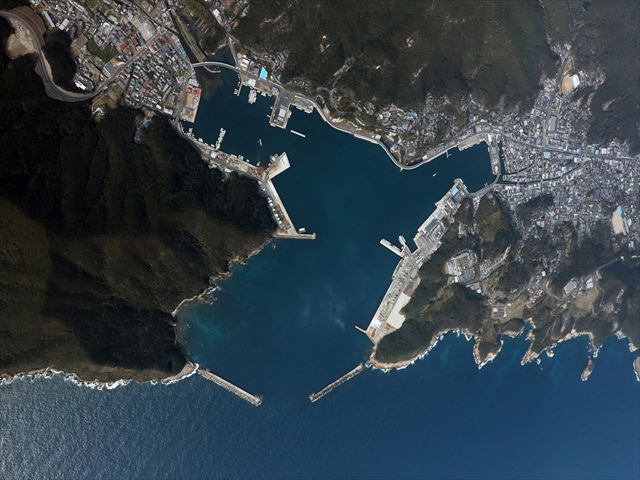 The island of Tsushima is closer to South Korea than it is to the Japanese mainland, and when the weather is clear, the Korean city of Busan can be seen from the western side of the island. Due to its geographical location, Tsushima is called a "National Border Island" and it has played an important role in corresponding with the Asian continent since ancient times.
Forests cover 89 percent of the island, making Tsushima a great destination for nature-lovers. There is much native flora and fauna including the Tsushima Leopard Cat, an endangered wild cat. The vivid blue sea, deep green mountains and historical sites attract both domestic and overseas visitors all year round.
Port Area Tourist Information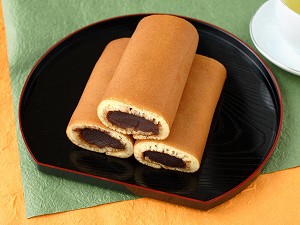 kasumaki(Sweet bean rolls)
Kasumaki is a confectionery unique to Tsushima, consisting of red bean paste wrapped in thick castella sponge cake. In the Edo...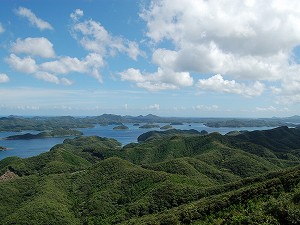 Mt. Eboshi Viewpoint
Mt. Eboshi (176 m) is accessible nearly to the peak by road. From there, a flight of 145 steps (with handrails) takes visitors to the...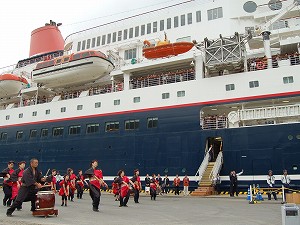 Cruise ships welcome event
Visitors are extended a welcome by performances of Tsushima moko-daiko drumming, native to the Komoda district...
Port Information
This is linked to a map in an external website. You can view port area information through its zoom feature.