Main content starts here.
Yatsushiro Port
(area:KYUSHU/KUMAMOTO)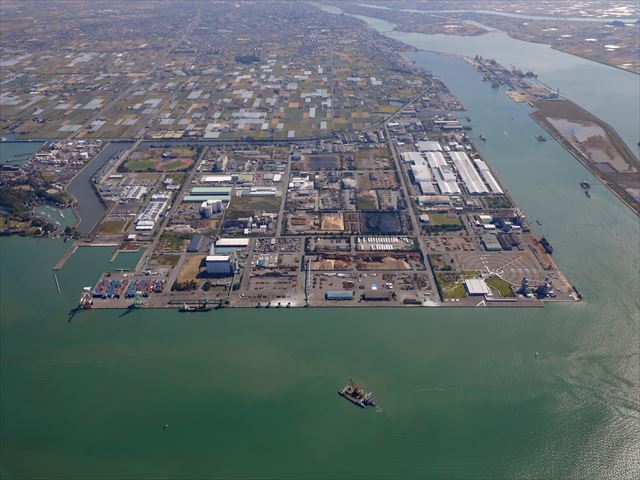 Yatsushiro Port is situated on the western coast of the central Kyushu and at the mouth of the Kuma River, which is said to be one of the three fastest-flowing rivers in Japan. The port has grown as an important center for international trade along with the distribution of agriculture, forestry, and marine resources, which have been abundant since ancient times. Since the port was modernized during the Meiji period to serve as a marine traffic base, many factories were set up in Yatsushiro. As a result, Yatsushiro has become southern Kyushu's greatest industrial city.
Today, Yatsushiro Port serves as a wharf for handling mainly foreign cargo, and it is the largest port in Kumamoto Prefecture, as it has a 10-meter deep quay with 4 berths, a 12-meter deep quay with 1 berth, a 14-meter deep quay with 1 berth,and 10meter deep exculusive quay opened in 2020 with 1 berth. In addition, a land and sea transportation network has been set up, as roads that leads the Yatsushiro Port with the Kyushu Expressway, the Minami-kyushu Expressway, National Route 3, Kyushu Shinkansen, etc. have been built.
Port Area Tourist Information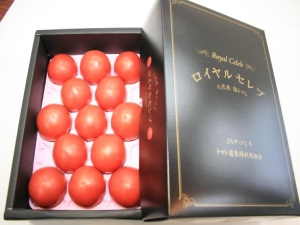 Shio-tomato
K Kumamoto prefecture is the best producer of Winter Tomato in Japan. Yatsushiro is especially famous. Yatsushiro region was used to be a sea bottom. That'...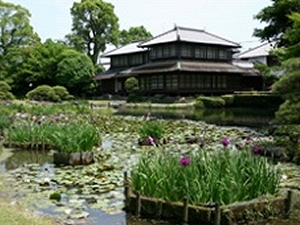 Shouhinken
Shouhinken was built by Naoyuki Matsui, the feudal lord of Yatsushiro Castle, for his mother in 1688. The Akajogaike...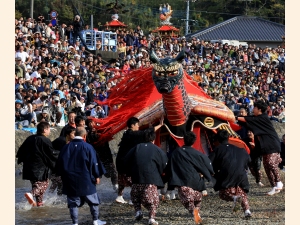 Yatsushiro Myoken Festival
The autumn festival of Yatsushiro Shrine (former Myoken-gu) which was designated as Intangible Cultural Heritage by UNESCO, is...
Port Information
This is linked to a map in an external website. You can view port area information through its zoom feature.
Location
ShinMinatomachi 1-25,Yatsushiroshi city,Kumamoto,866-0033
Nearest major airport
Kumamoto Airport(Car 60 minute )
Nearest major train station
JR Kagoshima Main Line Sin-yatsushiro Station(Car 20 minute )
Nearest major bus station
KyusyusankouBus Aeon shopping center bus stop(Car 5 minute )
Berth
Gaikou Wharf G0
Port management
Ports and Harbour Administration Division Kumamoto Prefectural Government
TEL
+81-96-333-2516
E-MAIL
kouwan@pref.kumamoto.lg.jp