Main content starts here.
Beppu Port
(area:KYUSHU/OITA)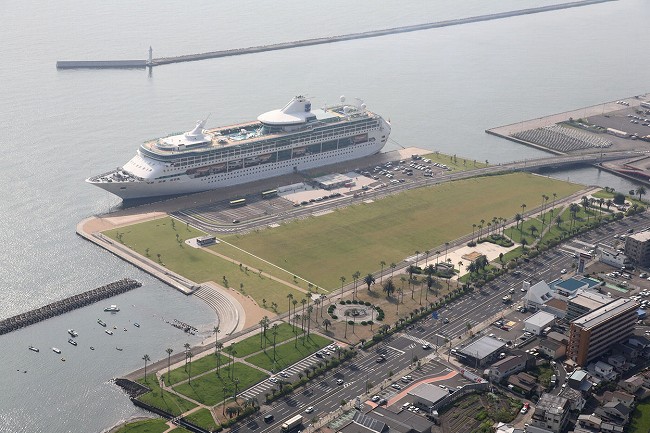 The Beppu Port is located in the inner part of Beppu Bay, which is situated on the east coast of Kyushu and the western part of the Seto Inland Sea. It is a scenic harbor that thrives as a strategic transport hub for the Seto Inland Sea. Since its construction in 1870, and through its designation as a special major port in 1951, further steps have been taken in developing the port facilities. Located just behind the port is Beppu City that boasts Beppu Onsen with the greatest volume of spring output in Japan. In addition, the Beppu Port is equipped with road systems such as the Oita Expressway that connect with other prefectures of Kyushu, and the Usa-Beppu Road. The Beppu Port is a mooring site for ferries and passenger ships, and functions as a gateway to Beppu, the city of Onsen culture for international tourism. The port is also a tourism gateway for Kyushu. In March 2011, the wharf for 140,000-ton class passenger ships was opened in the Ishigaki district, thus allowing more cruise ships from Japan and abroad to stop over.
Port Area Tourist Information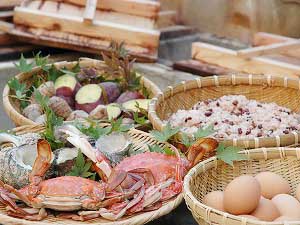 Jigoku-mushi Dishes
The dishes here are cooked using the steam of Onsen, a cooking method with a long history in Beppu. Seafood...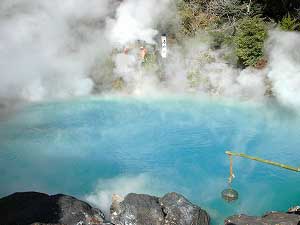 Jigoku Meguri(Hell Tour)
Referred to as "hell" due to the gushing hot water and gas fumes caused by violent underground activity 250-300 meters...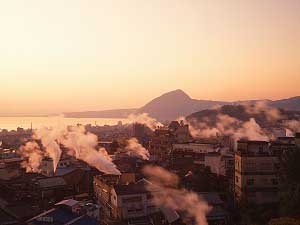 Yukemuri(Onsen Steam)Observatory
Beppu's 'Yukemuri' ranked 2nd best after Mt. Fuji in the "Best sceneries in Japan to preserve for the 21st century" special report by...
Port Information
This is linked to a map in an external website. You can view port area information through its zoom feature.