Main content starts here.
Aburatsu Port
(area:KYUSHU/MIYAZAKI)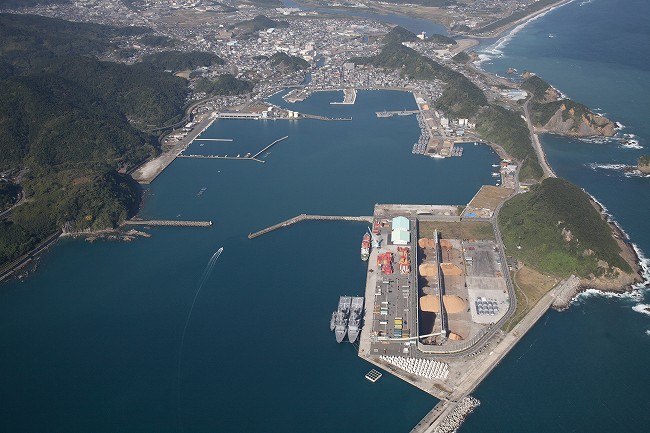 Aburatsu Port is a natural port located on the Nichinan Coast in scenic Miyazaki Prefecture. It was designated as a Special Major Port in 1952. In 1955, after port and harbor plans were drawn up, construction projects for breakwaters and mooring facilities were carried out. In 1998, the Higashi Wharf, where container and RORO ships can be docked, was opened. As a result, the port is able to handle a greater amount of cargo.
In addition to cargo ships, many large passenger ships, inluding the Japanese passenger ships "Asuka II," "Pacific Venus" and "Nipponmaru," and the foreign passenger ship, "Legend of the Seas" have called at the port. This is an indication that many people have enjoyed trips to the southern areas of Miyazaki Prefecture.
Aburatsu Port serves as an important marine gateway that connects the southern areas of Miyazaki Prefecture with major metropolitan areas around Asia.
Port Area Tourist Information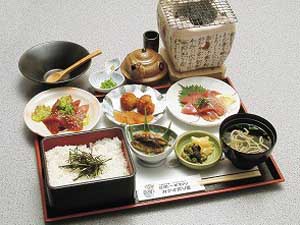 Nichinan (Pole and Line Fishing) Grilled Bonito Dish
Two kinds of bonito (katsuo in Japanese) sashimi, are seasoned with each restaurant's original recipe, broiled on a shic...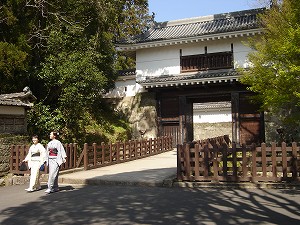 Obi Castletown
This area flourished as the 51,000 "koku" (rice yield) castle town of Lord Ito of the Obi domain. In 1977, the townscape...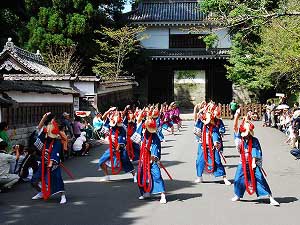 Traditional Nichinan SAMURAI Dance
The Nichinan Taihei dance is a traditional dance that has been passed down in the Obi area since the Edo Period. Samurai...
Port Information
This is linked to a map in an external website. You can view port area information through its zoom feature.