Main content starts here.
Naha Port
(area:OKINAWA/OKINAWA)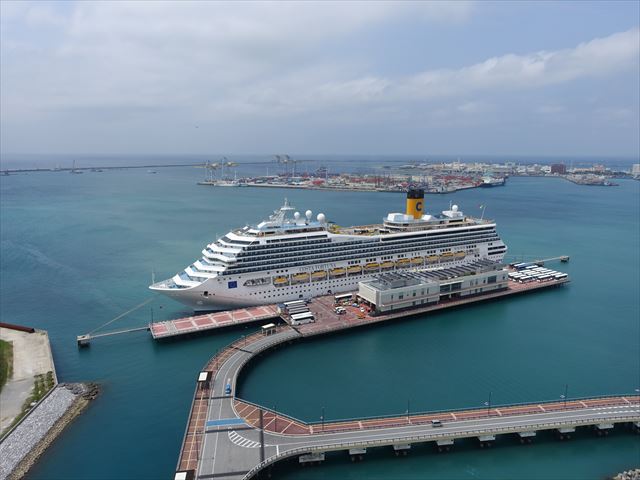 It is said that about 500 years ago, Naha Port opened as a departure point for the trading ships to China. As a gateway to the Ryukyu Kingdom, it has been developed as a trading hub to China, Southeast Asia, Korea and Japan. The port is continuously developed as a gateway of tourism and commerce by sea. One of the must-visit places in Naha is Kokusai-dori Street (International Street). It is about a 20-minute walk from Nara Cruise Terminal, and lined with souvenir shops, cafés and restaurants. Naha is dotted with tourist spots, such as Tsuboya Yachimun-dori Street, home to Tsuboya-yaki potteries, and Makishi Public Market, which evokes nostalgia for old Okinawa. Bustling with people, products and cultures across Japan and around the world, the port is a very tropical, adventure-filled place to visit.
Port Area Tourist Information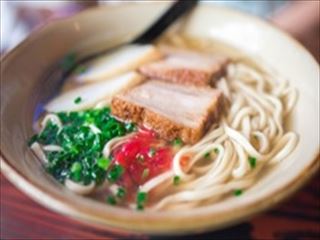 Peanut-Tofu
"Jimami" means "peanuts" in Okinawan language. Although the word "tofu" is in its name, "Jimami-tofu" is not processed...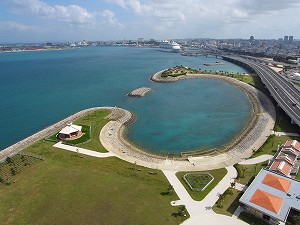 Naminoue Umisora Park
Naminoue Umisora Park is a tourist spot located on the western bay area of Naha. It has a diving and snorkeling beach where you can...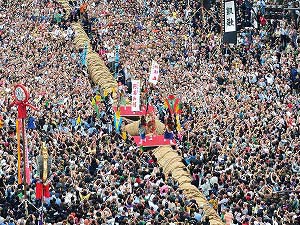 The Naha Giant Tug-of-War
The Naha Giant Tug-of-War dates back to the old Ryukyu era. It gradually developed from a farming community event to a town event, and...
Port Information
This is linked to a map in an external website. You can view port area information through its zoom feature.