Main content starts here.
Hachinohe Port
(area:TOHOKU/AOMORI)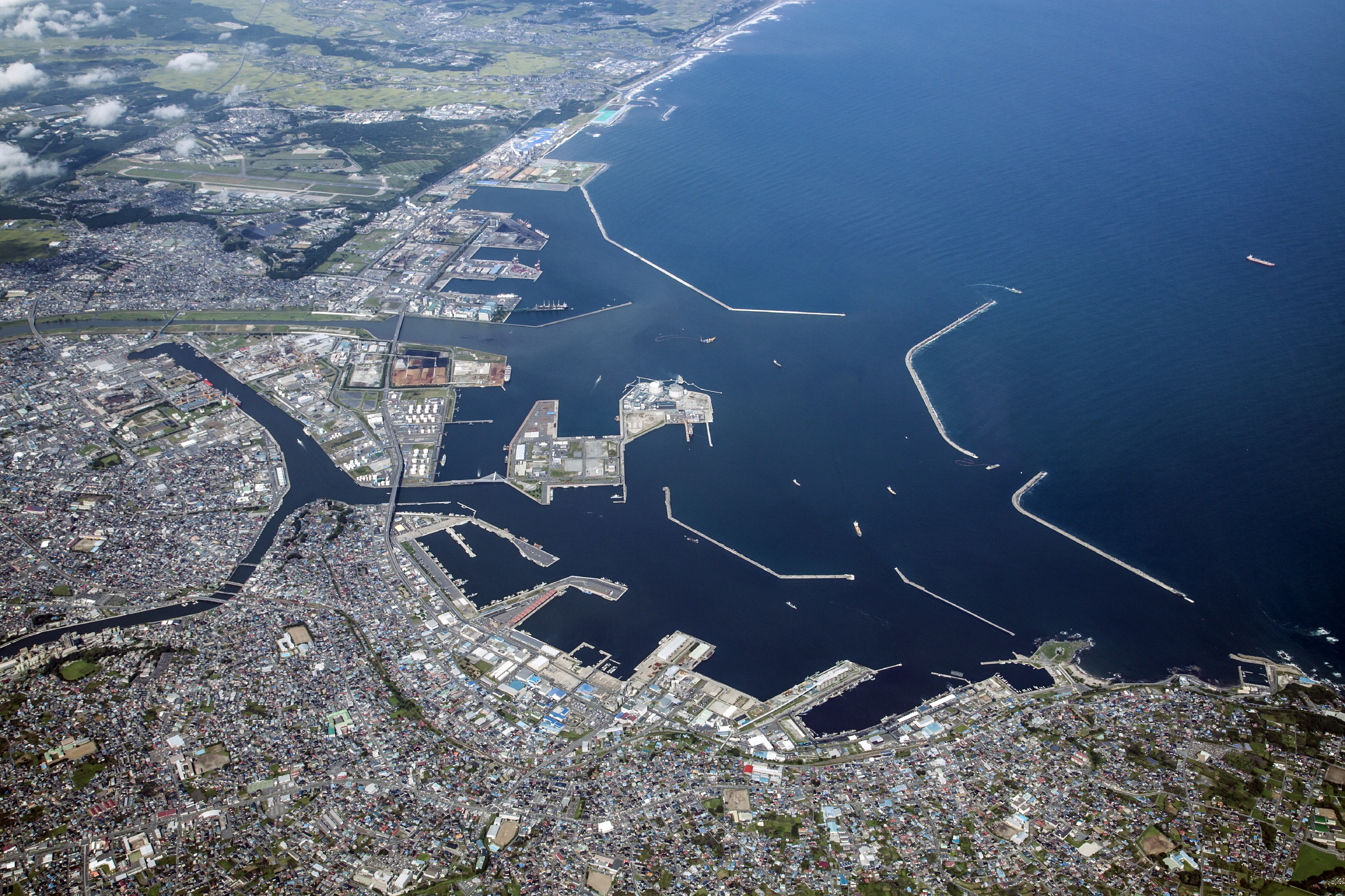 The port of Hachinohe is located on the Pacific side in the southeast of Aomori Prefecture and has been promoted for development by taking advantage of the opportunity in 1964 when Hachinohe was designated a new industrial city. A paper manufacturing company and basic materials company in the non-ferrous metal industry were established in the coastal area, which accelerated port development, including large docks, ferry wharf, and the container terminal. There are many tourist spots around the port to enjoy Hachinohe's unique nature and food; such as Tanesashi Beach in Sanriku Fukko National Park with its variety of geographic shapes and vegetation; Hasshoku Center, a suburban food facility where 3 million people visit every year; and Tatehan Wharf Asaichi, one of the largest morning markets in Japan. Also, Hachinohe offers easy access to Oirase Stream in Towada Lake, known for the rich nature such as beautiful maple leaves, and Kuji City in Iwate Prefecture, where the story of Amachan, the morning NHK TV drama series, took place.
Port Area Tourist Information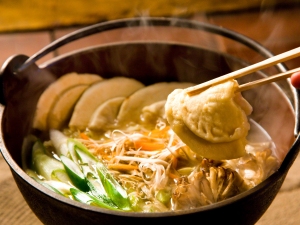 Hachinohe Senbei Jiru (Rice Cracker Soup)
Hachinohe Senbei-jiru is local cuisine which has been loved for more than 200 years in the Hachinohe region. It is simmered...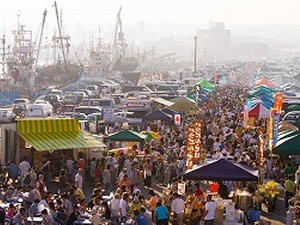 Tatehana Wharf Morning Market
One of the largest morning markets in Japan is held at the Tatehana fishing port every Sunday. The fishing port, which is usually...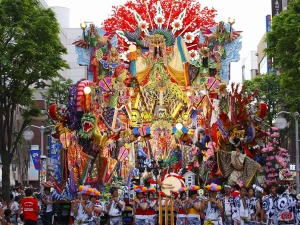 Hachinohe Sansha Taisai Festival
The Hachinohe Sansha Taisai Festival is the biggest festival in the Hachinohe region, with about 300 years of history and tradition.
Port Information
This is linked to a map in an external website. You can view port area information through its zoom feature.
| | | |
| --- | --- | --- |
| Location | Kaigan,Kawaragi,Hachinohe City,Aomori | |
| Nearest major airport | Misawa Airport(Car 40 minute ) | |
| Nearest major train station | JR Hachinohe Station ( Foot 20 minute ) | |
| Nearest major bus station | Kamikitanuma ( Foot 5 minute ) | |
| Berth | Hattaro Wharf No.4 | |
| Port management | Ports, Harbors and Airport Division, Aomori Pref, Office | |
| TEL | 017-734-9675 | |
| E-MAIL | kowan@pref.aomori.lg.jp | |