Main content starts here.
Port of Miyako
(area:TOHOKU/IWATE)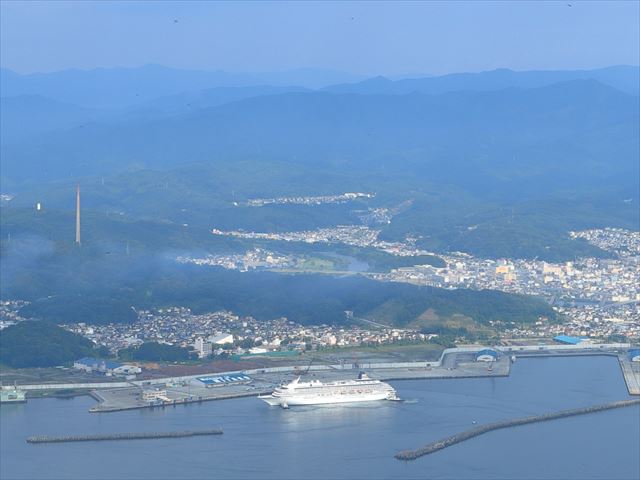 Port of Miyako is located in the center of the coastal area of Iwate Prefecture facing the North Pacific Ocean.

The port, blessed with rich Sanriku offshore fisheries and sheltered from the open sea by Omoe Peninsula where the easternmost point of Japan's mainland is located, has prospered in the fishing and shipping industries since it was opened in 1615.

Miyako, located in the center of "Sanriku Geopark" and "Sanriku Fukko (reconstruction) National Park", attracts many tourists with its distinctive and spectacular landscapes such as "Jodogahama Beach" and "Shiofuki-ana (blowhole)".

After the Great East Japan Eastquake, road infrastructure has been improved including roads to inland cities such as Morioka and Sanriku Expressway running through the Sanriku Coast, offering good access from Miyako to other cities.
Port Area Tourist Information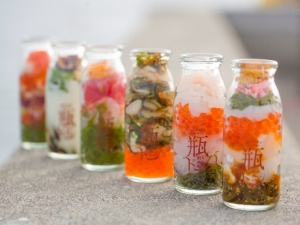 Salmon
People in Iwate prefectural coastal area have a custom which they preserve fresh sea urchins in milk bottles.Miyako's new local gourmet...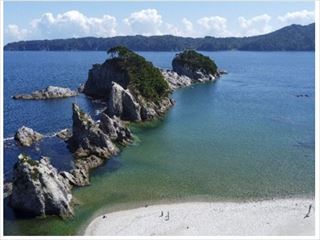 Jodogahama Beach
Jodogahama Beach located in the center of Sanriku Fukko National Park is a scenic spot representing Miyako City. The beach was ...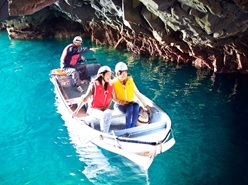 Blue Cave
Hachinohe-ana, also known as Blue Cave, shows various seasonal faces in blue or green and creates a fantastic space.
Port Information
This is linked to a map in an external website. You can view port area information through its zoom feature.
| | | |
| --- | --- | --- |
| Location | 3chome,Fujiwara,Miyako City, Iwate Prefecture | |
| Nearest major airport | Iwate Hanamaki Airport(Car 105 minutes) | |
| Nearest major train station | JRYamada line,Miyako station/Sanriku Railway,Miyako station (Car 10 minutes) | |
| Nearest major bus station | Iwate kenpoku Bus,Shiminkaikanmae(Foot 10 minutes) | |
| Berth | Fujiwara Wharf | |
| Port management | Ports and Harbors Division, Department of Land Development, Iwate prefectual Goverment | |
| TEL | 019-629-5913 | |
| E-MAIL | AG0012@pref.iwate.jp | |
| Related links | Iwate Prefecture miyako (Link to an external website) | |
| COVID-19 Information URL | Miyako City Official Website | |