Main content starts here.
Kumamoto Port
(area:KYUSHU/KUMAMOTO)
Kumamoto Port is located prominently on the shore between the mouths of two rivers flowing through the center of Kumamoto Prefecture: the Shirakawa and the Midorikawa. Construction began in 1979 once the area was designated as an important harbor. Since 1999, an official shipping line has been established between Kumamoto Port and Pusan Port in South Korea. Furthermore, in 1994, was designated as a FAZ (Foreign Access Zone) as part of the local import promotion plan. The port is also suited to connecting the Kumamoto metropolitan area by acting as a hub for the flow of cargo and people. Finally, the port has recently completed a public wharf (7.5m), and in 2013, welcomed its first cruise ship.
Port Area Tourist Information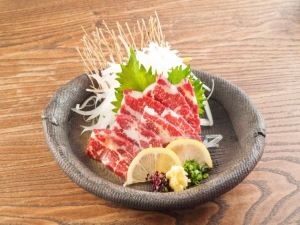 Horse Meat
This is a local specialty of Kumamoto. Generally, horse meat is eaten with toppings such as grated ginger, garlic, or ...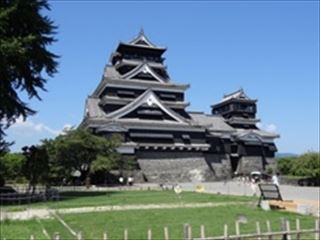 Kumamoto Castle
Kumamoto Castle, one of Japan's Three Great Castles, was built in 1601 by Kato Kiyomasa. The castle has massive and ...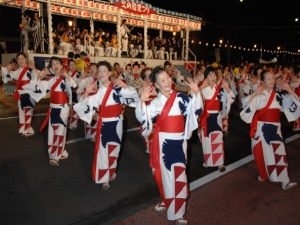 Hinokuni Festival
This festival is held for two days and involves the participation of all Kumamoto City residents. The Otemoyan-so-odori ...
Port Information
This is linked to a map in an external website. You can view port area information through its zoom feature.
| | | |
| --- | --- | --- |
| Location | Shinkou 1-1, Nishi-ku, Kumamoto-Shi, Kumamoto | |
| Nearest major airport | Kumamoto Airport(Car 60 minute ) | |
| Nearest major train station | JR Kagoshima Main Line Kumamoto Station ( Car 20 minute ) | |
| Nearest major bus station | KyusyusannkouBus prefecture south exercise park entrance bus stop ( Foot 15 minute ) | |
| Berth | Yumesakijima7.5m | |
| Port management | Ports and Harbour Administration Division,Kumamoto Prefectural Government | |
| TEL | 096-333-2516 | |
| E-MAIL | kouwan@pref.kumamoto.lg.jp | |