Main content starts here.
Tagonoura Port
(area:CHUBU/SHIZUOKA)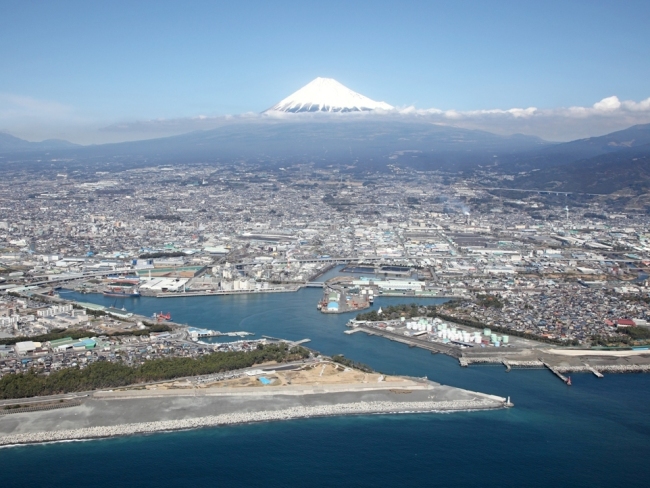 The Port of Tagonoura holds the distinction of being the closest port to Mount Fuji. Befitting its proximity to a UNESCO World Heritage Site, Tagonoura carries a strong artistic tradition, having been appreciated for its beauty since ancient times. The longstanding admiration for Tagonoura is documented in well-known literary works, such as the Man'yōshū, an eighth-century poetry anthology, and Tokaido Ejiri Tagonoura, one of the constituent pieces of Katsushika Hokusai's famous eighteenth-century collection of woodblock prints called Thirty-Six Views of Mount Fuji.
Though much has changed since Tagonoura was the subject of epic works, it remains a well-trafficked destination. The port serves as a link to local points of interest, such as Shiraito Falls and Fujisan Hongu Sengen Taisha Shrine, both of which were registered as constituent properties of Mount Fuji's World Heritage Site. Many visitors also stay within the port premises to try fresh seafood, with many people traveling long distances for the sole purpose of eating shirasu sardines from Suruga Bay.
Port Area Tourist Information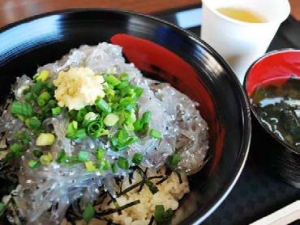 TAGONOURA Young Sardines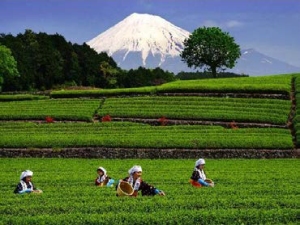 Scenery of Mt. Fuji

Bishamontentaisai
Port Information
This is linked to a map in an external website. You can view port area information through its zoom feature.
| | | |
| --- | --- | --- |
| Location | 2-1 Suzukawa-cho,Fuji-City,Shizuoka,417-0015 | |
| Nearest major airport | Mt. Fuji Shizuoka Airport (75 minutes by car) | |
| Nearest major train station | JR Yoshiwara Sta. (5 minutes by car) | |
| Berth | Chuo #2 | |
| Port management | Tagonoura Port Authority | |
| TEL | +81-545-33-0496 | |