Main content starts here.
Port of Sakaide
(area:SHIKOKU/KAGAWA)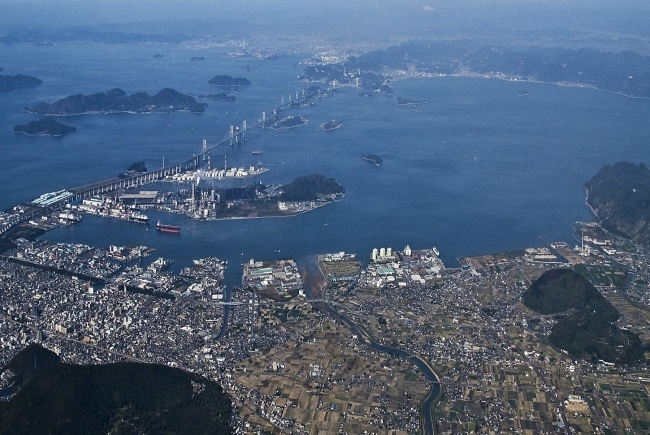 Sakaide City is located in the central part of Kagawa Prefecture and had flourished as Japan's foremost city of numerous salt fields from the Edo Period. Therefore, the Port of Sakaide developed as a salt shipping port. After the Bannosu reclamation project, large-scale factories were invited along the coast, and the port expanded making use of the remains of the salt fields. It contributes greatly to the Kagawa's industry and the development of Sakaide. In 1988, the Seto Ohashi Bridge, the big project of the century, opened to traffic and the Shikoku Crossing Expressway and the Shikoku Longitudinal Expressway were completed. With these backgrounds, the Port of Sakaide plays an important role as the gateway to the Shikoku District and also the transport hub of sea and land.
Port Area Tourist Information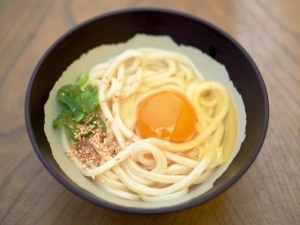 Home of Sanuki Udon Noodles
KagawaPrefecture is known as Udon Prefecture. You can enjoy going from one udon shop to the next only in this Udon Prefecture...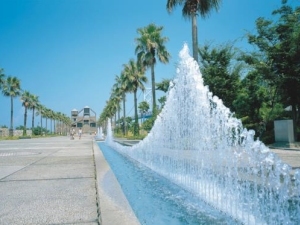 Seto Ohashi Bridge Commemorative Park
Seto Ohashi Bridge Commemorative Park was constructed in commemoration of the completion of the Seto Ohashi Bridge....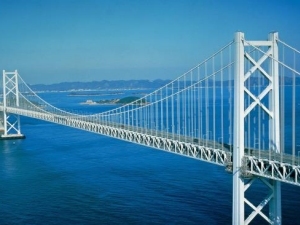 Seto Ohashi Bridge
The Seto Ohashi Bridge is two-tiered, combined road bridge and railway bridge which connects the main island of Honshu to...
Port Information
This is linked to a map in an external website. You can view port area information through its zoom feature.