Main content starts here.
Port of Nakatsu
(area:KYUSHU/OITA)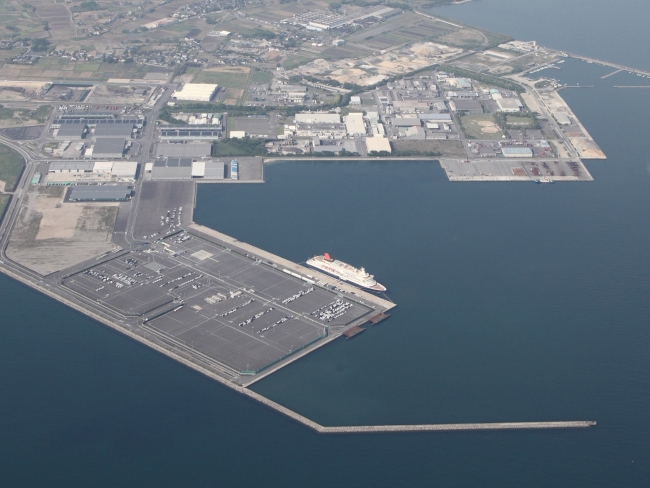 Port of Nakatsu is located in Nakatsu city which is the boundary line between northern part of Oita and Fukuoka Prefectures. Nakatsu city which is the central city of Buzen region from northwest part of Oita to northeast part of Fukuoka prefectures. The city has been prosperous for a long time as an importance of transportation to Hanshin,Chugoku and Kanmon district .
Recently,a harbor railroad has opened to traffic which is connected to Higashi Kyushu Expressway directly it makes easier to go to tourist spot from the port. Port of Nakatsu is located in good location about 1 hour away by car from tourist spots such as Beppu, Yufuin in Oita prefecture, and Kitakyusyu which has YAHATA The Imperial Steel Works. YAHATA The Imperial Steel Works is registered on one of the `Industrial Revolution Heritage in Meiji Era` which is registered on world cultural heritage.

Port Area Tourist Information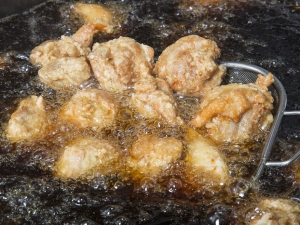 Nakatsu Kara-age(Japanese Fried Chicken)
Nakatsu city is referred as 'Mecca of Kara-age' and it is also hot spot for kara-age in Japan. Kara-age is like a ...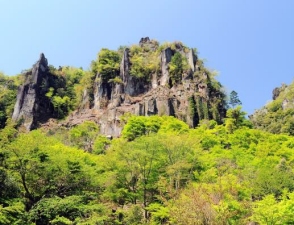 Hitome Hakkei(Eight types of scenery at one go)
A scenic spot which is spread at tributary of Yamakuni river and along the vally of Yamautsuri river. This spot is called...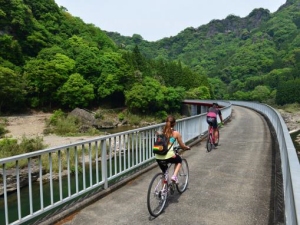 Maple Yaba Cycling Road
The Cycling Road which is from JR Nakatsu station to Yamakuni town is about 36 km. This cycling road used to be a railroad...
Port Information
This is linked to a map in an external website. You can view port area information through its zoom feature.
| | | |
| --- | --- | --- |
| Location | Tajirizaki,Nakatsu City,Oita | |
| Nearest major airport | Kitakyushu Airport(Car or Train 55 minute ) | |
| Nearest major train station | JR/Nakatsu Station/Nippo Line ( Car 20 minute ) | |
| Nearest major bus station | Tajiri/Oita kotsu/Nakatsu Station~Via Youmetown・Imazu~Sawarabi Line ( Car 10 minute ) | |
| Berth | -11m quay | |
| Port management | Oita prefecture NakatsuCivil engineering office /management and prevention department | |
| TEL | +81-979-22-2110 | |
| E-MAIL | a17011@pref.oita.lg.jp | |
| Related links | Port of Nakatsu Oita prefecture webpage (Link to an external website) | |