Main content starts here.
Kaminato Port
(area:KANTO/TOKYO)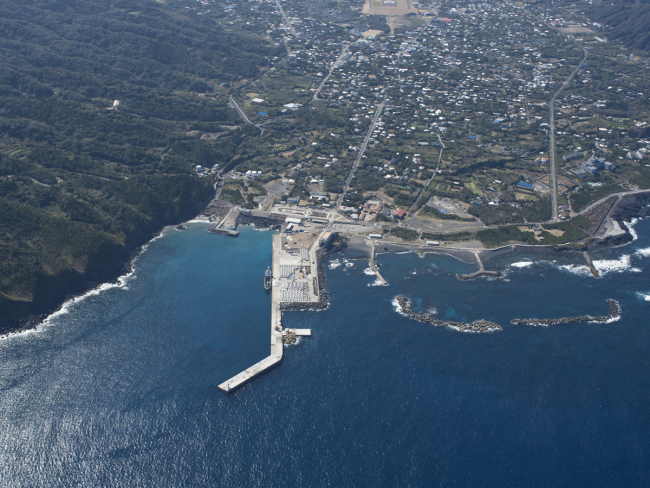 This port is located in the north-eastern part of Hachijojima island, and is equipped with a wharf where large ocean liners can berth. Hachijojima island is a cocoon-shaped island located at a distance of about 290km in the sea to the south of Tokyo. Both ends are divided by the Miharayama and Hachijo-Fuji ranges, and while the Miharayama coastline and the north-western coastline of Hachijo-Fuji are steep, the belt between the two ranges consists of gentle slopes and plains.
Port Area Tourist Information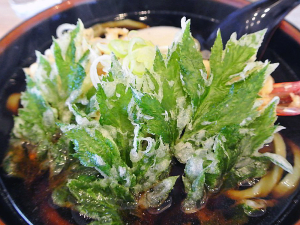 Ashitaba products
Ashitaba (Angelica keiskei) is a plant of the Apiaceae family and draws its name from its remarkable regenerative ...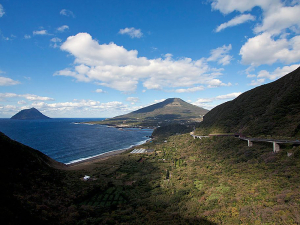 View from Osaka Tunnel
The Osaka Tunnel pass offers the best view of Hachijo Fuji and Hachijo Kojima, and is the best viewing point on the ...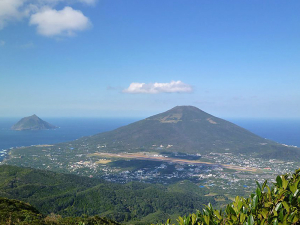 Mount Hachijo fuji
Mount Hachijo fuji, 854 m. high, is the highest of the Tokyo Island peaks. The inner crater of this composite volcano...
Port Information
This is linked to a map in an external website. You can view port area information through its zoom feature.
Location
4184-1 Mitsune, hachijomachi, Tokyo
Nearest major airport
Oshima Airport(Car 10 minute )
Nearest major bus station
Sokodo ( Foot 5 minute )
Berth
Kaminato Port Wharf
Service
Terminal
Tourist information
Port management
Port Section, Tokyo Metropolitan Hachijo Island Branch Office
TEL
04996-2-1115
E-MAIL
mailadress.com
Related links
Solitary island information Oshima (Link to an external website)