Main content starts here.
Ishinomaki Port
(area:TOHOKU/MIYAGI)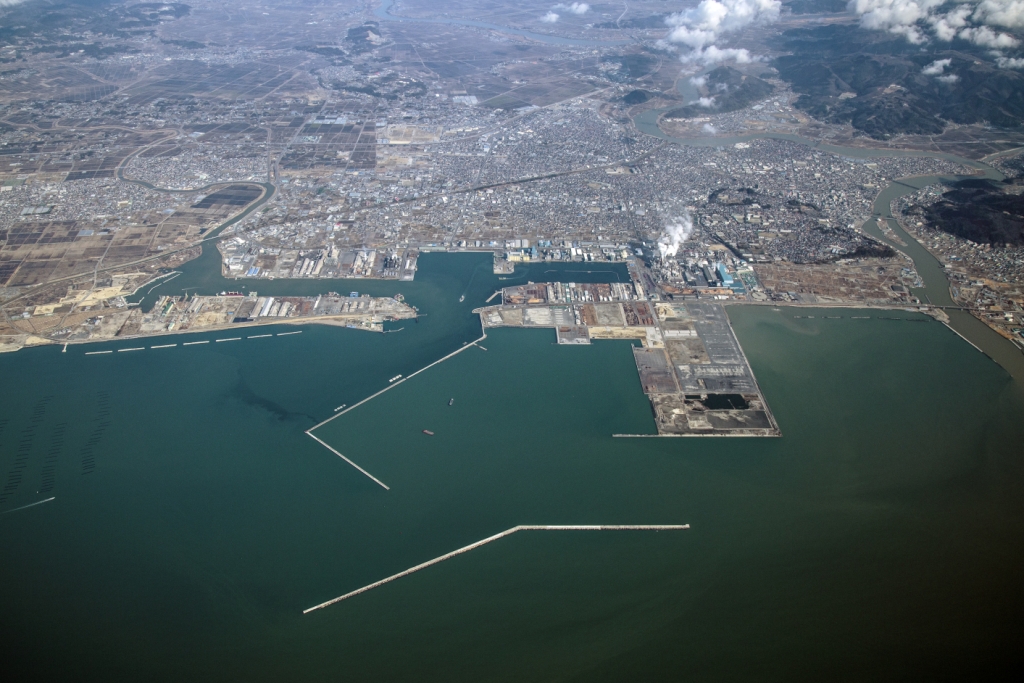 Ishinomaki City has been an old port. It has flourished as a rice-shipping port since Kawamura Magobei dug channels by Date Masamune order in the 1620s. The construction of a new port in the kama district on western mouth of the river began in 1960. In 1964 , it was designated as a new industrial city of the Sendai bay area along with a major port designation. At the same time , it was improved as a port hub for northern Miyagi. Also , The businesses of fertilizer, steel, and ship making were established, and wood chips and fertilizer cargo were mainly handled there. In 1981 The offshore development of the Hibarino region was approved as a new port area to handle increasing loads of cargo. Through the integration with the Sendai Shiogama Port in 2012, the Ishinomaki Port changed into the international hub port of Sendai Shiogama Ishinomaki. More and more progress is anticipated .
Port Area Tourist Information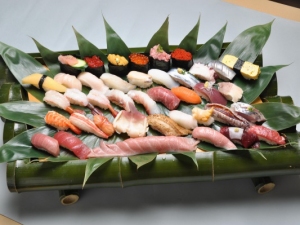 Diversity of Gourmet Cuisine in Ishinomaki
The waters off the coast of Ishinomaki near Kinkasan are considered one of the world's top three fishing grounds, allowing...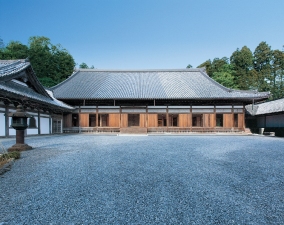 Zuiganji Temple (National Treasure)・Godaido Temple
Zuiganji Temple is the ancestral temple of the Date clan, rebuilt over a period of five years by Lord Date Masamune. Bu...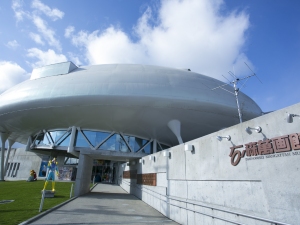 Ishinomori Manga Museum
Shotaro Ishinomori was an influential manga artist who authored works like Kamen Rider and Cyborg 009. The Ishinomori Manga...
Port Information
This is linked to a map in an external website. You can view port area information through its zoom feature.
Location
170-1 , Nakajima-tyou , Ishinomaki-shi , Miyagi , 986-0845
Nearest major airport
Sendai Airport(Car 60 minute )
Nearest major train station
JR Sensekiline Ishinomaki Station(Car 10 minute )
Nearest major bus station
Bus stop for Miyakou Bus Ishinomakicityline (Located in front of Nippon Paper Industries Co., Ltd.)(Car 5 minute )
Berth
Oote Bearth
Nakajima Bearth
Hibarino Central Bearth
Port management
Ports and Harbors Development Division Miyagi Prefectural Government
TEL
+81-22-211-3221
E-MAIL
kousin@pref.miyagi.lg.jp